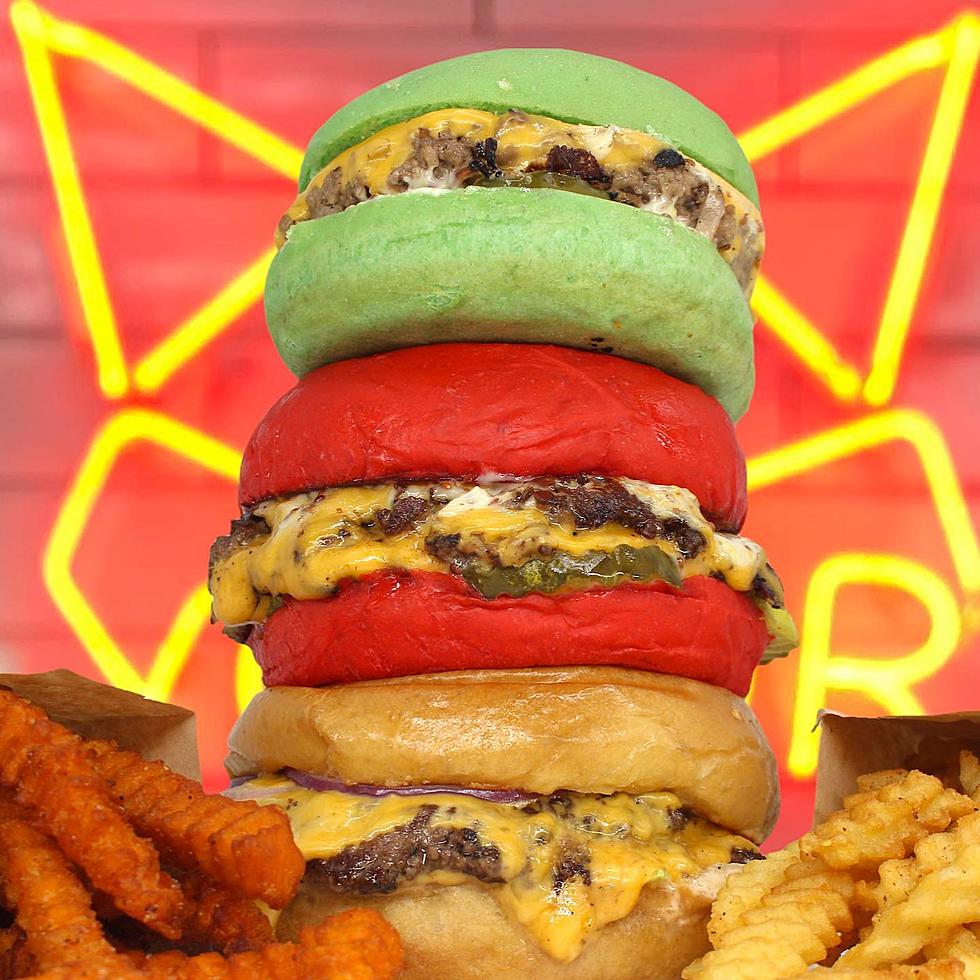 Have You Tried These Colorful Texas Burgers?
Wulf Burgers
Now this is something I have never seen before, colored burgers.
A Texas company is standing out with its colorful burgers but the crazy part is, apparently they are some of the people's favorite burgers they have ever had.
Once I learned about this place I was ready to book a trip to Dallas, Fort Worth just for this restaurant. It is called Wulf Burgers and it is something Lubbock NEEDS. I mean it fits perfectly with Texas Tech.
According to their website, "We are committed to being leaders in a new world we've created to provide our customers with a positively unique and unexpected experience. The "Efficient Innovation" or "EI" experience blends high-quality ingredients with a futuristic twist, while still providing warm and thoughtful hospitality to #FEEDYOURPACK."
These 100% grass-fed beef comes in normal classic burgers and vegan burgers, and what has drawn my attention is the Wulf special.
The red Wulf burgers are colored with all-natural beet extract according to their website.
If burgers aren't your thing they also have a chicken sandwich. Plus they have crinkle-cut fries and sweet potato fries.
Just like every restaurant they are a lot of mixed reviews but most of the people love the food.
If you are a person that likes to see something in a video this might get your attention. You can tell she really likes it.
I will definitely be checking y'all out when I am near Dallas but I really think y'all should come to Lubbock. The red goes hand in hand.
With Sambugers Gone, Here Are Other Great Lubbock Local Burgers
Lubbock's original and long-time favorite Samburgers closed at the end of February 2023. Since Samburgers is gone, we've compiled a list of other great Lubbock local burgers. We are talking indulgent, naughty, mouth-watering REAL burgers here.
8 Places You Can Get Veggie Burgers in Lubbock
Here are some vegetarian friendly restaurants in Lubbock where you can get a good burger.
More From 600 ESPN El Paso