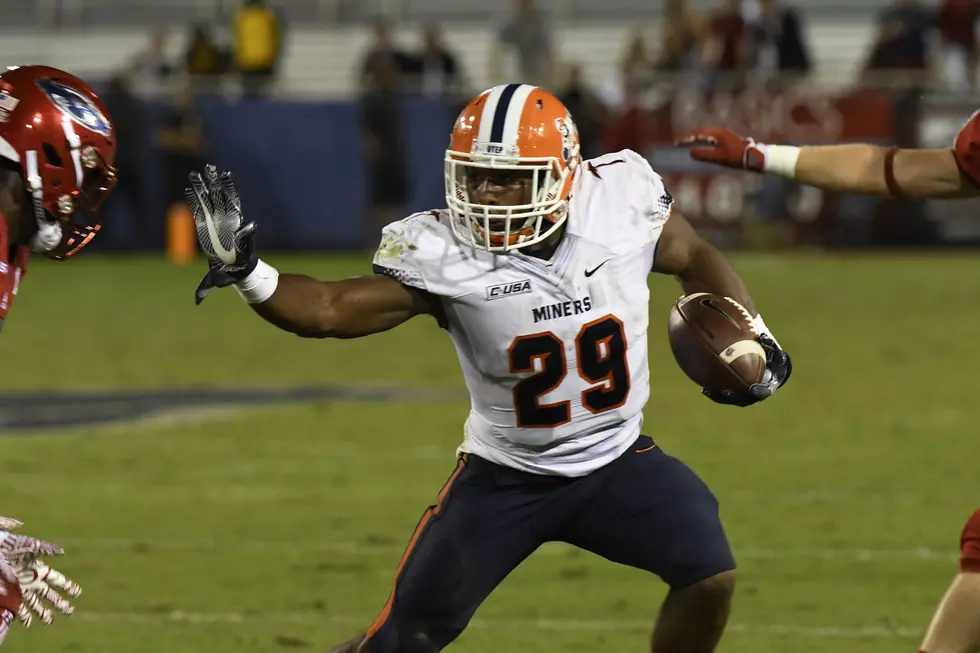 Gamer Takes UTEP to a Number 1 Program in 'NCAA Football 14′
Getty Images
There hasn't been an NCAA Football game since 2013 with NCAA Football 14. That will likely change as the NCAA has approved endorsements for student athletes. Now that can actually make money on their likeness while they're in college. It's the way it should have been this whole time. But anyway, that's not what this about. Seriously though, we all know who number 15 for Florida Gators was from 2006 to 2009.
Now, let's get down to it. If there was a team that you were going to take from the bottom to the top to prove how good you are at NCAA Football 14, which team would that be? There have been some really, really bad teams over the past decade. But, if you live in the borderland, you know UTEP is arguably the worst football program over the past decade. It could also be argued that it is one of the worst programs ever with an overall record of 396–609–28. There have been some bright years with bowl appearances, but overall, it hasn't been good.
PerramCrowe is a gamer who takes bad football programs and sees how far he can take them. In just 5 years, he takes UTEP from one of the worst programs in football to the number 1 team in the nation. How does he do it? One word... recruiting.
That is, of course, easier said than done, and a lot easier in a video game than in real life. But, it worked, at least virtually.
More From 600 ESPN El Paso