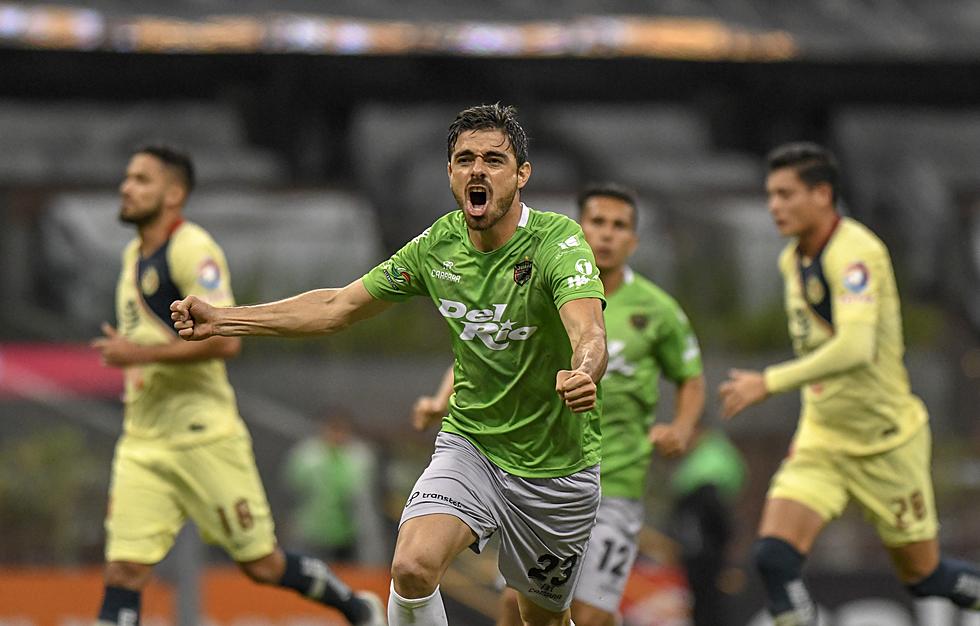 FC Juarez vs. America Copa MX Preview
FC Juarez.
Tomorrow night, the Borderland just may be in for the biggest sports event it has ever seen. The final of the 2019 clausura edition Copa MX between the Bravos de FC Juarez and Club America is scheduled to kickoff at 8pm MST live from Benito Juarez Olympic Stadium on the Banks of the Rio Grande right across from Bowie Hight School's Baty-Simang Stadium.
Club America, arguably Mexico's most popular and hated soccer team (think Yankees, Duke, and Cowboys mixed into one) advanced to the final of the midweek competition when they defeated fellow first division club Xolos from Tijuana by the score of 4-0 in the semi-finals last Tuesday.
FC Juarez meanwhile defeated first division Pumas here in the Borderland by the score of 2-0 last Wednesday night. The star in the match was Bravos was 17-year old, Ciudad Juarez native, Omar Antonio Panuco who scored the first goal of the match and gave the Pumas defensive live fits for 90-minutes of play.
Tomorrow night's match sold out in a little more than one day with a demand for tickets that was beyond the demand when Juarez soccer teams have played in promotion finals.
The magnitude of the match that will take place tomorrow night was projected to a new level on Monday as it was announced that both TV Azteca and Televisa picked up the rights to broadcast the match in addition to ESPN who has the Bravos television deal.
Therefore, this Copa MX final will be broadcast by 3 networks on 4 different channels in Mexico and by 2 networks on 2 channels in the United States.
In Mexico the match broadcast on ESPN, TV Azteca (network television), Televisa (network television) and Televisa Deportes Network. ESPN whom is the rights holder for FC Juarez, in addtion to the match broadcast, will do hour long pregame and post-game shows from the Stadium.
In the United States the match will be broadcast on ESPN Deportes and Univision Deportes Network, the Watch ESPN app and the Univision Deportes App.
If this is not the biggest sporting event to come to the Borderland it is certainly the most heavily broadcast...without a doubt.
More From 600 ESPN El Paso