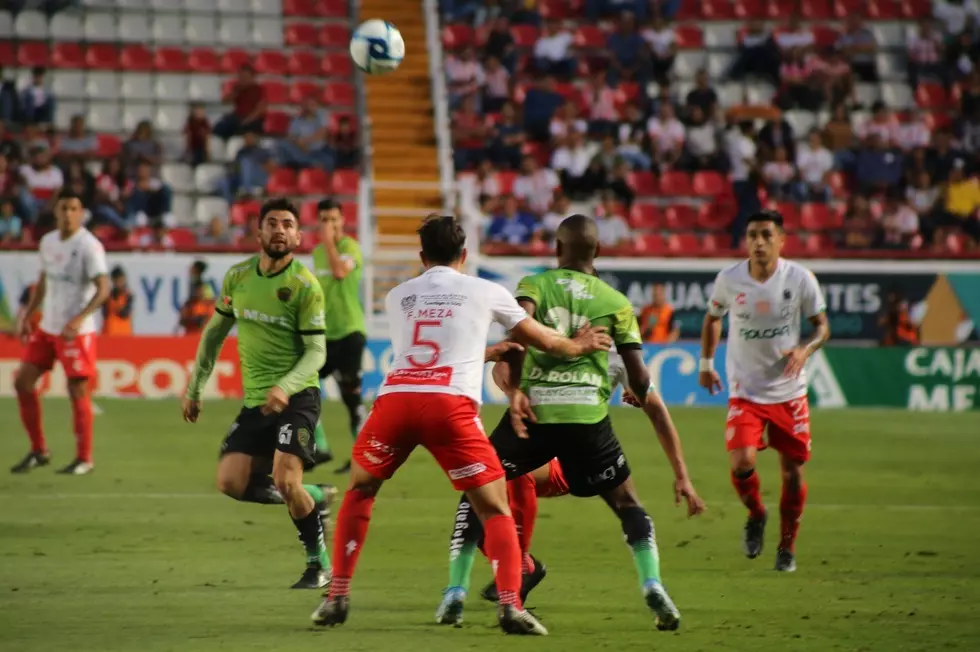 FC Juarez Holds League Leader Necaxa To Scoreless Draw
FC Juarez.
Bravos de FC Juarez held league leading Necaxa to a scoreless draw Saturday evening in the city of Aguascalientes. The 0-0 draw capped off a productive, successful week as far as point accumulation goes for FC Juarez in a week where 3 match were played, meaning 9 points were disputed.
The Bravos were able to accumulate 5 of those 9 points.
As for Saturday's match, there was little surprise as to how it developed. Necaxa has historically played a vanilla, defense, cowardly style of soccer. That has been the M.O., a style that the institution has never really ever denied. Well that style of play came back on Saturday evening, which was a surprise for a team that found itself in first place in the standings going against a Bravos that is near the bottom of the general standings table.
Old habits must die hard for Necaxa because they reverted to that style of play, thus it is no surprise that the match ended in a 0-0 draw. Little chances or real threats on goal were created by the host team which suited FC Juarez just fine, after all being at home it was Nexcaxa who was obligated to be proactive in looking for the win.
As the match progressed and time ran out FC Juarez did what it had to do to assure at least one point. They did this by taking their time, staying on the ground longer if they were knocked to the ground, etc. As a result, the Bravos took some heat for these tactics on social media. Oh well, can't please anyone.
The Bravos fan base was happy with the result, especially when going up against at team that has had the number of soccer teams from Ciudad Juarez since 2008, defeating teams from the Borderland (being the now defunct Indios or now FC Juarez) in regular season, playoff and championship matches.
Up next for the Bravos will be a midweek home Copa MX match on Wednesday night against second division Atlante at Benito Juarez Olympic Stadium before they return to league play next Sunday, hosting Atletico de San Luis.
More From 600 ESPN El Paso