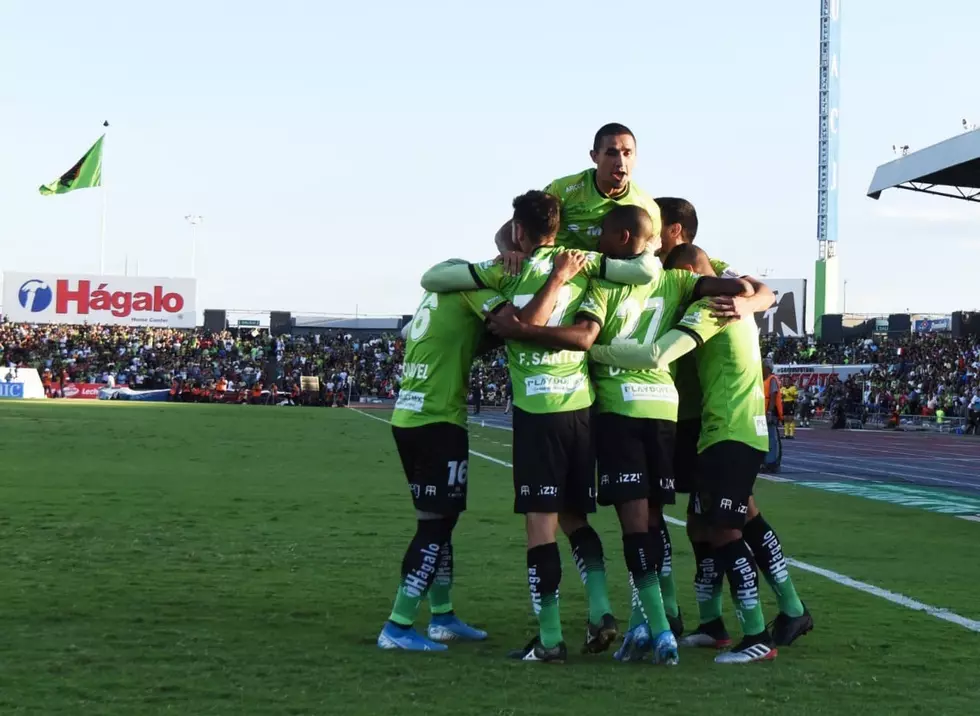 FC Juarez-Club America Draw 1-1, A Heartbreaking Tie For Bravos
FC Juarez.
Bravos de FC Juarez were five minutes away from one of the biggest wins in franchise history, but it was not to be as Bravos and Club America tied 1-1 on Wednesday night at Benito Juarez Olympic Stadium in a regular season midweek match.
FC Juarez gave the sellout crowd of over 19,000 people plenty to cheer about for 75 minutes after Diego Rolan scored for the team from the Borderland in the 10th minute of play.
Rolan scored off of a header when Mauro Fernandez crossed the ball from the right flank. There was absolutely nothing America goalkeeper Memo Ochoa could do as Rolan placed the ball in the lower right corner of the goal.
The rest of the match would be an even one as both teams generated opportunities to score. As the match transpired the pressure began to mount for the team from Mexico City that they might suffer what would be considered a shocking defeat.
Up until the closing minutes it appeared as if FC Juarez would pull off the upset. However, moments after Elio Castro came onto the field of play as the third substitution for Bravos, Castro would fail in his first defensive assignment allowing Henry Martin to pass the ball inside the Bravos goalbox where Federico Vinas would take the shot that would give America the tie.
The point acquired by Bravos as a result of the tie was bittersweet to say the least knowing that two more points escaped from their grasps because of the Vinas goal in the closing minutes.
After the match a frustrated Miguel Herrera, head coach for Club America, was complimentary and respectful towards the Bravos. He commented, "This is a tough and complicated place to come and play. Perhaps Juarez points total on the season may not be what the have deserved, but here at home they have gotten the job done, winning three matches at home. Tonight they played their game, did what they have to do as did we."
FC Juarez remains in 16th place in the general standing table 5 points away from the playoff zone (8th place, the final playoff spot).
Up next for the Bravos will be a road match tomorrow evening in Aguascalientes against Necaxa.
More From 600 ESPN El Paso