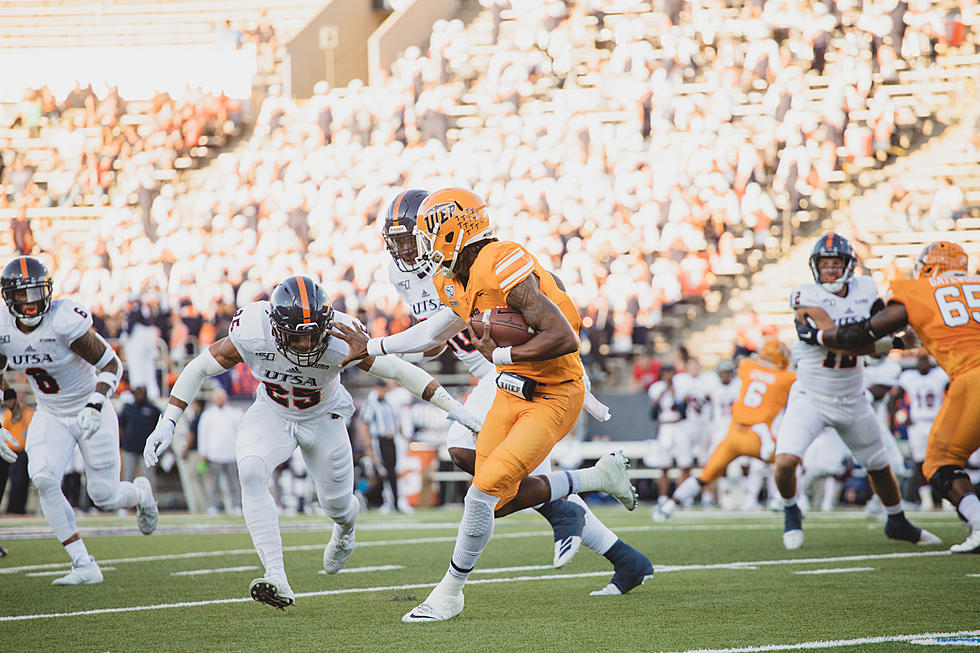 Exploring the Budding Rivalry Between UTEP and UTSA
GABY VELASQUEZ
If everything goes well this week, the UTEP football team will return to action for the first time since October 24th when they travel to San Antonio to play UTSA. My 600 ESPN colleague Adrian Broaddus posed the question on Twitter this afternoon about whether or not the Miners and Roadrunners were rivals. The answers he received were not surprising.
Other than Sal, the majority of everyone who responded to Adrian agreed that these two teams are not rivals. UTSA currently leads the football series 5-2, while the Roadrunners have a slim 9-7 advantage in men's basketball. However, I think most UTEP fans would say that they have not developed rivalries with any of the other 13 schools in C-USA.
Do not tell that to UTEP head football coach Dana Dimel. When he was asked about the UTSA rivalry in his weekly press conference, here is what he had to say.
"I called it [a rivalry game] last year. I think it is. How could the University of Texas at El Paso and the University of Texas at San Antonio not be a rivalry game, right? It should be. It's the closest school to us. We're both University of Texas schools. We recruit a lot of the same guys. Obviously there's so many players in that San Antonio, Houston, Dallas area that we are both looking at all times. So any time we play UTSA, for us to have a chance to win is a huge victory for us on the recruiting side of things for us. So it's always a gigantic game for us."
In my mind, NMSU and UNM are still the top two rivals for Miners fans. They have so much history between in each other, and decades of memorable moments. Prior to 1998, when the WAC broke apart to form the Mountain West Conference, you could also include BYU and Utah among UTEP's most heated rivals.
I do think that UTSA has the potential to become a good rivalry for UTEP if the two schools remain in C-USA. El Paso and San Antonio are considered the closest travel partners in C-USA and the two schools naturally get paired up with one another. Add in the fact that they both have orange and blue as their main colors and both are part of the UT System and suddenly we have the making of a good rivalry. It is just in its infancy as this point.
More From 600 ESPN El Paso