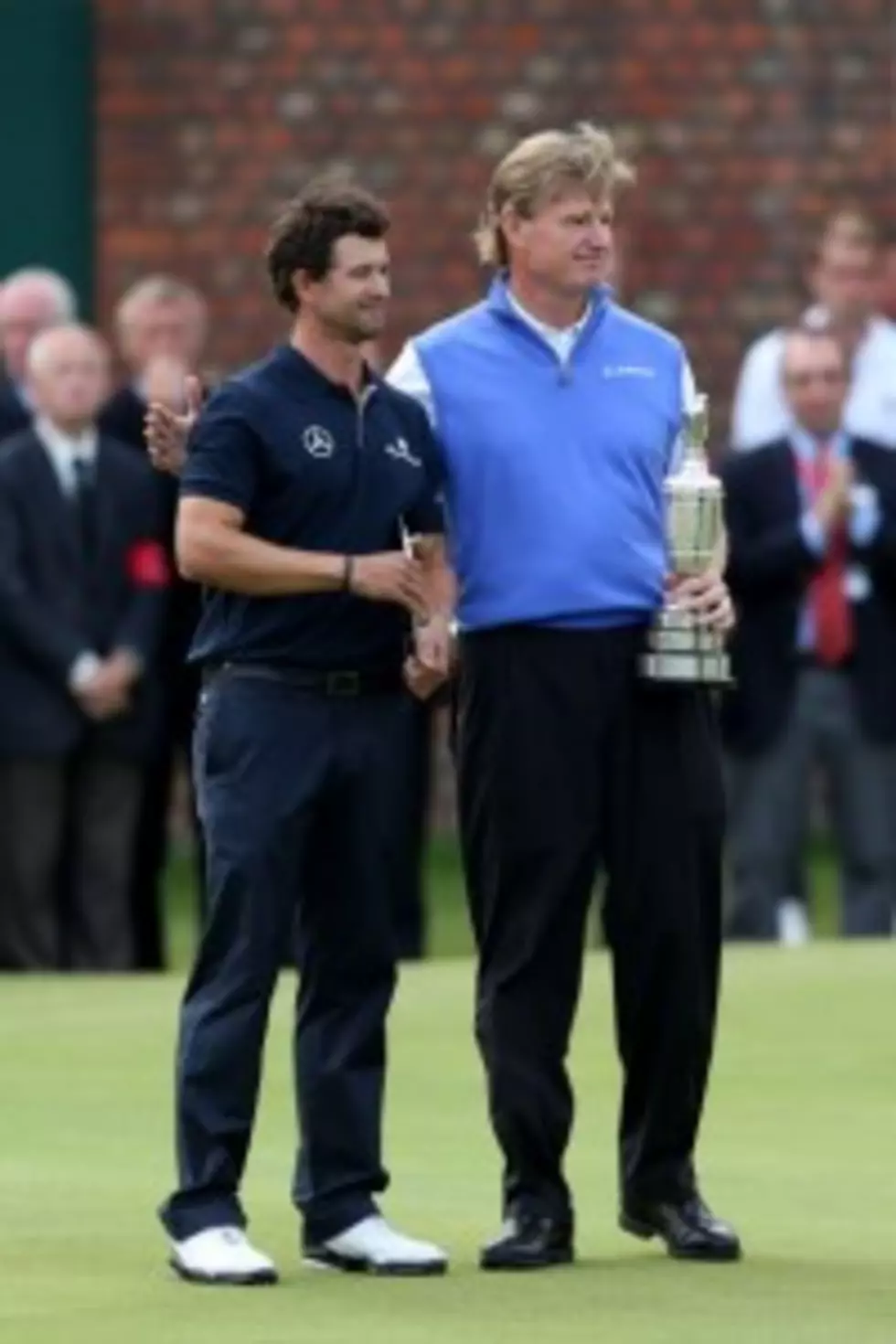 Ernie Els Captures his Fourth Major Title at the British Open
When Adam Scott birdied the 14th hole in the final round of the 2012 Open Championship to take a four stroke lead over Ernie Els, all the sports writers who had convened in England had their stories written.  Adam Scott, the Aussie who was branded 'the next big thing' in golf a decade ago was finally going to win his first major title.
In a sign of things to come, Scott hit a poor approach on 15 that left him with an awkward stance in a bunker.  After carding a bogey, Scott's lead was trimmed to three.  Three more bogeys by Scott coupled with Els' dramatic birdie on 18 left Els the unlikely winner of the 2012 Open Championship.
All the writers were left scrambling in the media center to change their stories.  If Els' win is story number 1, Scott's collapse was story 1-a.  As the collapse was happening in real time, folks across the globe took to social media to comment on what they were witnessing.  Famous Open Championship loser/choker Jean Van de Velde even became a trending topic on Twitter.
Despite the sheer discomfort of the moment, there were a couple of silver linings in Scott's loss.  Scott handled the heartbreak with tremendous class and humility.  The same can be said for Els in victory.  It's been so long since 'The Big Easy' has won a major event that many of us forgot how funny, genuine, and humble the big fella from South Africa is.
The 2012 Open reminded us how cruel the game of golf can be.  Legendary sports writer Jim Murray summed it up best when he wrote, "Sometimes you win the Open and sometimes it wins you."  Today, Adam Scott experienced the latter part of that statement.
More From 600 ESPN El Paso