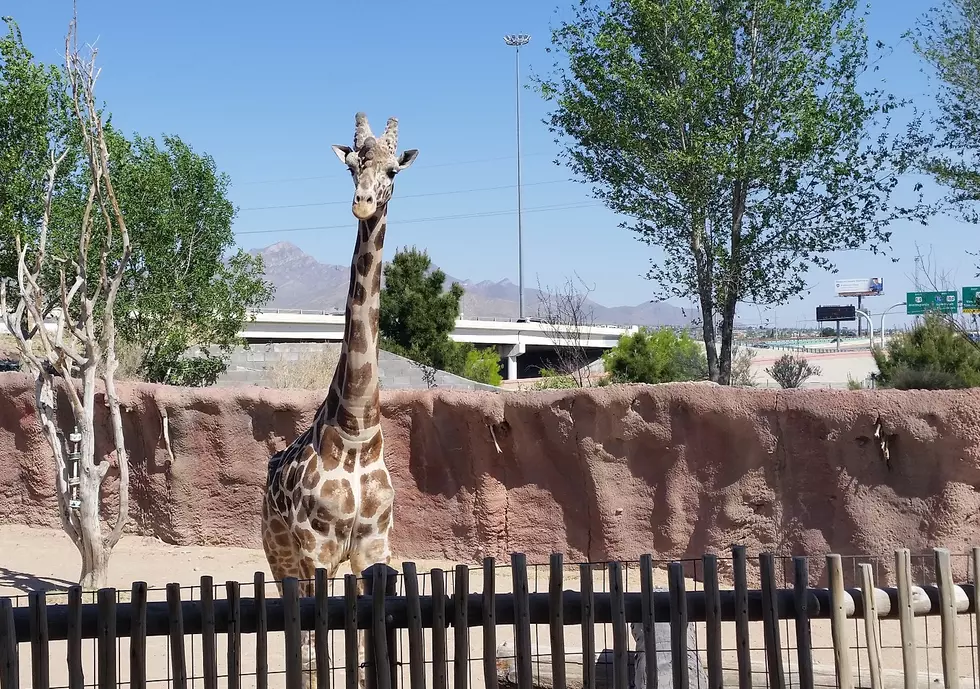 El Paso's COVID Surge Delays Zoo Reopening. Again
mike
Maybe the third try will be the charm.
For the second time in less than four months, the El Paso Zoo has to postpone reopening plans. "Due to the recent spike in positive COVID-19 cases, The El Paso Zoo will delay reopening to the public until a later date," read a post dated Oct. 15 on the zoo's social media page.
A previous surge of infections at the end of June also led to a postponement of its reopening plans.
No target date had been set for it's most recent attempt prior to Thursday's announcement, but the intent was to open in the next few weeks with modified hours and COVID precautions such as social distancing, face masks, and hand sanitizer stations. Access to indoor exhibits and programs was not expected to part of the initial reopening.
El Paso Zoo Coronavirus Timeline
• March 19 - Zoo among quality of life services closed to visitors.
• June 5 - City announces plans to reopen certain facilities. Zoo set to reopen July 1.
• June 28 - Several daily triple-digit spikes in positive cases results in postponement of zoo reopening.
• October 1 - Mayor announces he has requested permission for zoo to reopen, adding "it's up to the staff to determine what they can do and when they can officially reopen."
• October 15 - Consecutive days of record number of reported positive cases necessitated zoo abandon reopening plans again.
Zoo Memberships
The zoo's closure during the pandemic also affected annual zoo memberships, which is run by the El Paso Zoological Society, a non-profit organization that supports and funds the zoo. For membership related questions, the El Paso Zoo advises one contact the society for membership specifics. (915) 212-0245, message them via Facebook link, or email membership@elpasozoosociety.org
Enter your number to get our free mobile app
WATCH OUT: These are the deadliest animals in the world
More From 600 ESPN El Paso