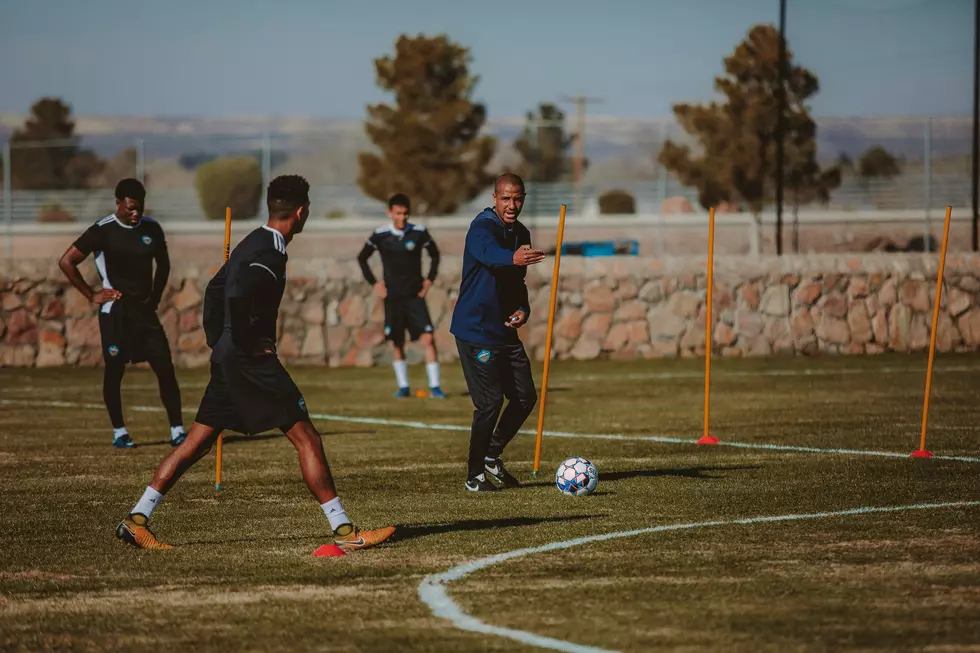 El Paso Locomotive Seek First Win Tomorrow in Salt Lake
El Paso Locomotive FC
The El Paso Locomotive FC will be looking to pick up their first ever win in franchise history and subsequent 3 points that come with it on Saturday afternoon when they face Real Monarchs in Salt Lake City.
The first ever road match for the Locomotive will be a tough one as the Monarchs will be plenty motivated as they will also be looking to obtain their first victory of the 2019 season. Last week the Monarchs tied to Sacramento Republic FC 1-1.
El Paso lost to OKC Energy FC by the score of 3-1 at Southwest University Park last Saturday.
Despite the defeat the Locos outplayed their opposition. Many would think that by conceding 3 goals in a match that the defense would need to improve. That is not the case here. The entire team was solid, defensive line included.
However, as always, there is room for improvement and with that being said here is what I feel the Locomotive need to do in order obtain their first 3 points in club history.
1. All offensive plays must go through Sebastian Contreras. The Argentinean midfielder has established himself as the engine of this team. He is pivotal on transition to get the ball into the final 1/3 of the field of play and create all serious scoring opportunities.
2. Omar Salgado needs more touches in the final one-third. Omar Salgado is a true striker, the opposing goal box is where he needs to dwell and make his living in, earn his money and score goals. Last Saturday he had to come down into the midfield excessively in order to get engaged in the match. If he continues to need to drop down like he did last Saturday, the chances of El Paso winning decrease significantly.
3. The defensive line has to have a short memory. The Locomotive's defensive function was what stood out and what was impressive during their preseason. The way they conceded those 3 goals in their season opener made them look rather naïve on those 3 particular plays. That should be a distant memory for the line of 4 for the Locomotive. The El Paso defense is better than that and there is a lot of shutouts in their future.
Result aside for their match on Saturday, the most interesting thing to see is how this team improves in the little things. They need to eliminate silly losses of possession, continue to win more 50-50 balls and finish off scoring opportunities in order to at bare minimum get a shot on goal.
Saturday's match is scheduled to kickoff at 1pm MST and will be televised/streamed on ESPN+.
More From 600 ESPN El Paso