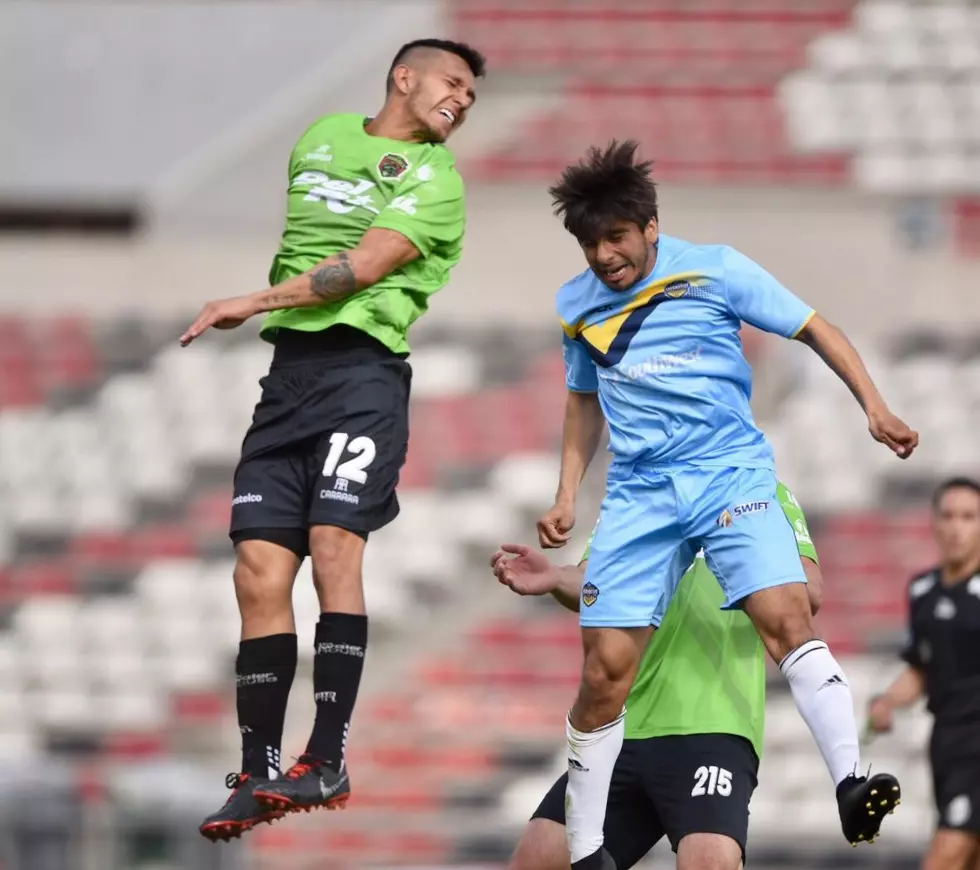 El Paso Locomotive FC Make Strides In Cd. Juarez with 3-1 Win
FC Juarez.
The El Paso Locomotive FC defeated Bravos de FC Juarez on Wednesday afternoon by the score of 3-1 at Benito Juarez Olympic Stadium. The fifth match of the Locomotive's preseason presented new challenges for the USL expansion team but at the end of the day, nothing but positives were tallied up for the Locomotive.
El Paso opened the scoring line in the 22nd minute when James Kiffe scored off a loose ball in the Bravos goalbox. The Bravos would tie the match 9 minutes later when Arron Gomez would score from just outside of the 6 meter goalbox surrounded by El Paso defenders.
The second half would see El Paso continue to work and improve, slowly beginning to take control of ball possession and the match. That offensive pressure would lead to the Locomotive being awarded a direct kick just from outside of the FC Juarez goalbox. Argentinean forward, Sebastian Gutierrez would take the kick for the team from the 915 and place it upper right corner of the goal.
Fourteen minutes later it would be the hometown favorite, Omar Salgado's turn to get his goal as he would score off of a header on a fast break. Salgado showed no doubt or hesitation when the aerial pass was sent his way, placing it in the goal right where he wanted it. The Bravos goalkeeper had no chance.
It would be noted that the Bravos played mostly with their 3rd division or under 20 squad with the exception of 4 players that are officially on the roster with the Ascenso MX squad but up to this point in 2019 have seen limited or no playing time.
After the match, head coach for the Locomotive Mark Lowry was analytical over the 90 minutes of play south of the border. He commented, "Obviously I wanted to keep a clean sheet, I was disappointed with the goal that we conceded. I hate conceding goals and we're trying to get to a situation were as a team we're very good defensively and I think we're very close but to concede was disappointing."
Lowry continued, "We created a lot of chances and got into a lot of good areas because of our possession, now we need to turn those opportunities into goals. I think we could have had a couple more."
As for the areas of improvement with 2 more preseason matches to go Lowry simply said, "There is an idea, an identity to what we want to do. It is now time to turn that into more domination and that possession into more goals."
More From 600 ESPN El Paso