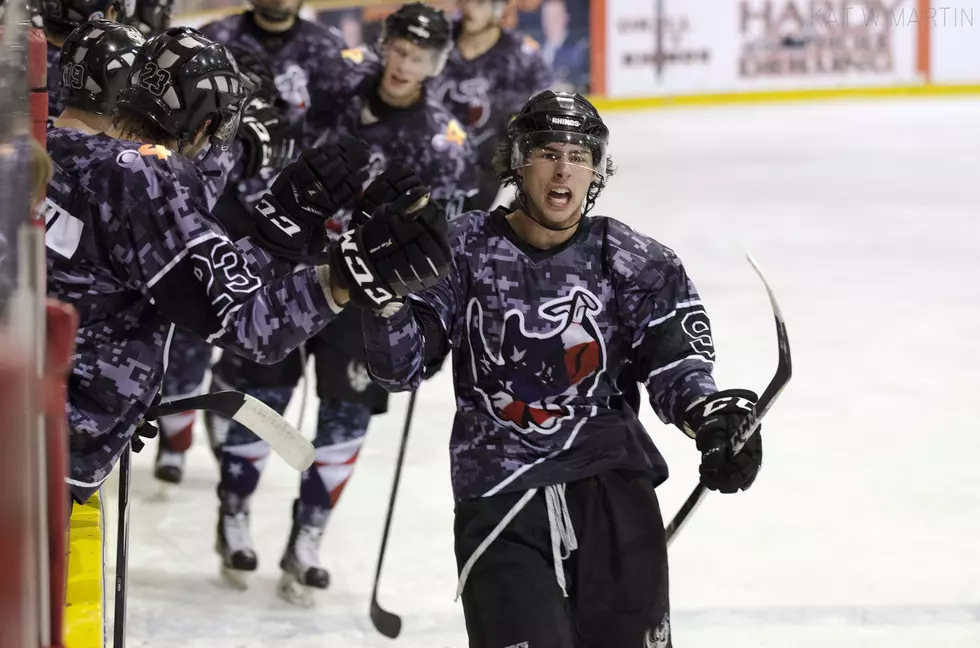 El Paso Advances to the Kraft Hockeyville Final Four
Kat Martin/El Paso Rhinos
When you think of Hockeyville, cities like Toronto, Montreal, Detroit, Chicago, Boston, or New York could come to mind. After all, those are the NHL's "Original 6" teams that originally formed the league. Since the expansion era, many other cities could claim the same thing. One city that is not on anyone's list is El Paso. However, that could soon change since the Borderland has advanced into the Final Four of Kraft's Hockeyville contest. The announcement was made during last night's Canadiens - Flyers playoff game on NBC Sports Network.
The winner of the contest receives $150,000 in rink upgrades and they will host an upcoming preseason NHL game. Along with El Paso, East Grand Forks, Minnesota, Wichita, Kansas, and River Falls, Wisconsin all make up Kraft Hockeyville's Final Four cities. "We're incredibly grateful that our community and our fans have helped us make it into the final four," El Paso Rhinos head coach Cory Herman said in the official release. "We need their help once more so we can bring this prestigious distinction to the Sun City. The designation of Kraft Hockeyville USA would certify El Paso's passion for hockey and help us make an important investment in the future of the sport on the U.S.-Mexico border."
Voting is simple. Between 5 a.m. on August 29th and 9 a.m. on August 30th, fans can vote as often as possible by going to the Kraft Hockeyville website and clicking the El Paso County Events Center page's vote link. The winner will be announced later on August 30th. This is an unbelievable opportunity for El Paso, but the only way the Sun City can win is if everyone votes as many times as possible.
More From 600 ESPN El Paso