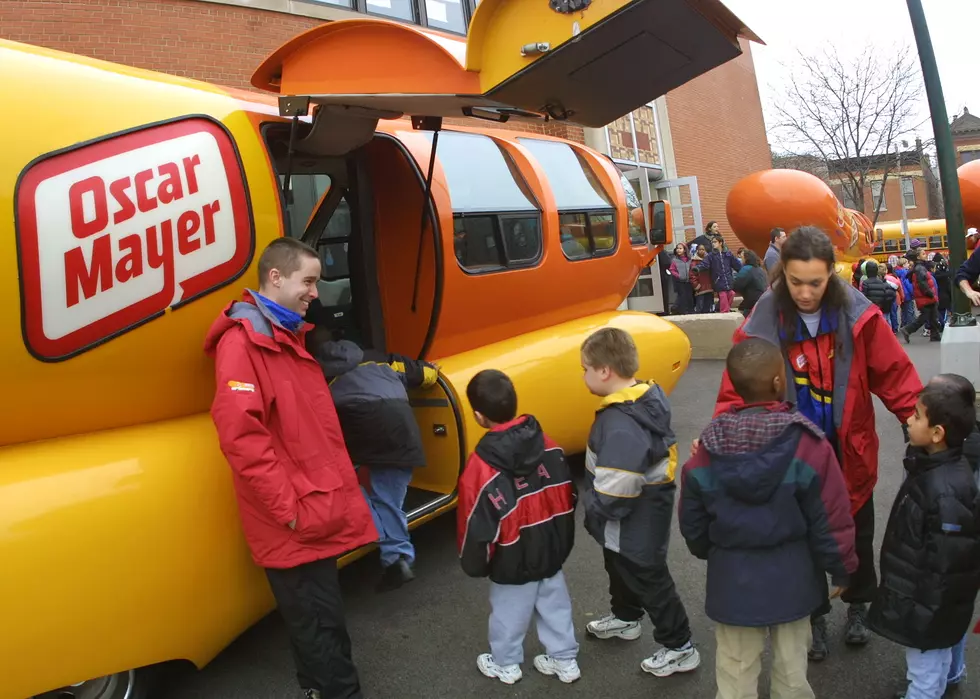 Dream of driving the Oscar Mayer Weinermobile? You're in luck
Getty Images
If you ever wished you were an Oscar Mayer weiner, I can't help you there. But if you wish to be a "hotdogger," one of those people who drives around in the giant phallic Oscar Mayer Wienermobile all day promoting the brand, then I have news. This could be your lucky day.
They're hiring.
It's a one-year fellowship and they're looking to find 12 full-time drivers. The pay is said to be competitive, and there's got to be some kind of all-the-weiners-you-can-eat perk, right?
The job entails traveling around the country for a year in the famous hot dog-shaped rig, meeting fans and logging 200,000 miles in 12 months. You would document your journey on social media, further promoting the brand.
So what's it take?
The company is searching for recent college graduates with a degree in public relations, marketing, journalism, advertising or communications. Journalism? I wonder if Woodward and Bernstein started out this way. And imagine after all your hopes and dreams your first job out of college is to ride around in a giant wiener. What parent wouldn't be proud, right? Those student loans, so well worth it.
You might not guess this but they say the competition for these jobs is fierce. That each year only one percent of the applicants actually get the job.
You can apply online by Jan. 31.
Opinions expressed in the post above are those of New Jersey 101.5 talk show host Jeff Deminski only.
You can now listen to Deminski & Doyle — On Demand! Hear New Jersey's favorite afternoon radio show any day of the week. Download the Deminski & Doyle show wherever you get podcasts, on our free app, or listen right now.
Click here to contact an editor about feedback or a correction for this story.
LOOK: These Are the 50 biggest retailers in America
How is it still standing? Look inside the oldest home for sale in NJ
New Jersey's oldest house is located on Gloucester County and dates back to the 1600's
How much does the average NJ home cost? Median prices by county
Everything is costing more these days — and housing is certainly no exception in New Jersey.
Data for 2022 from January through August, compiled by New Jersey Realtors, shows that South Jersey has been seeing homes hit the market and sell in less than a month, on average.
Median prices for single-family homes have reached $500,000 and above in nine counties in North and Central Jersey.
All but two counties have seen houses go for more than the list price, on average, this year.
More From 600 ESPN El Paso