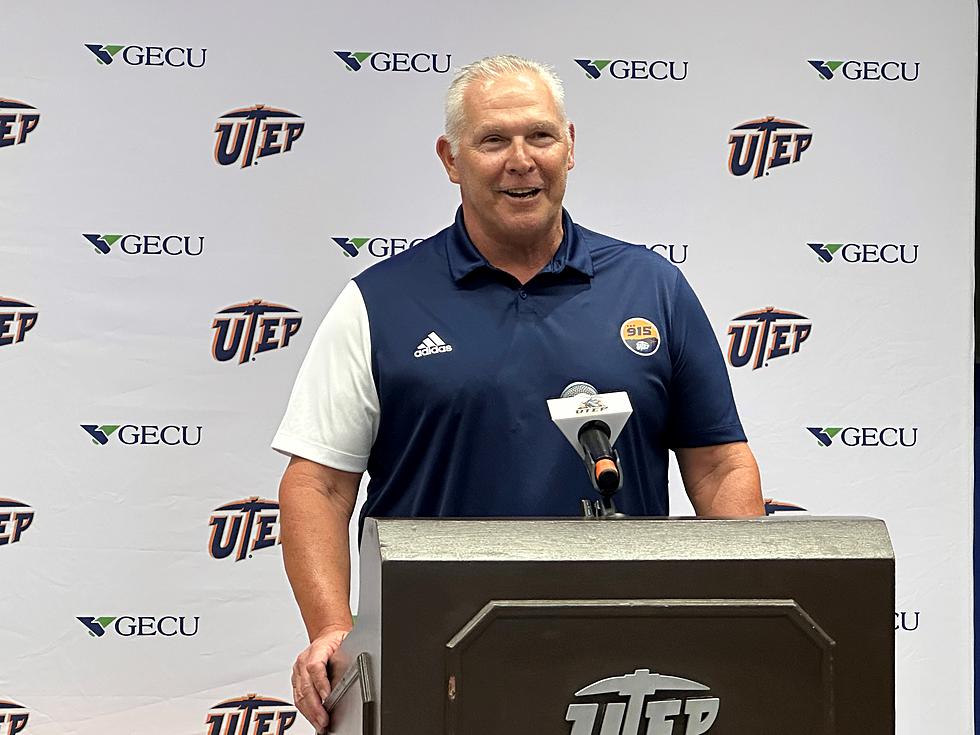 Dana Dimel More Involved Than Ever With UTEP Quarterbacks
Steve Kaplowitz
UTEP football head coach Dana Dimel met the media for his first press conference of the 2023 season as the Miners prepare for Jacksonville State. The biggest change for the veteran coach is his involvement with the team's offense. Specifically the quarterbacks and senior Gavin Hardison.
"This is the first year that I've worked with Gavin in position meetings because obviously as a head coach, that's sometimes hard to take that time and spend the time in positions with the quarterback, Dimel said yesterday. "I've chosen to do that this year. I just was talking to the New York Giants scout today about him. We talked about his arm strength, and he said his arm strength is as strong as anybody in the league in his opinion, which I agree with. So, we know he's got the talent. We know he's got the intelligence. We're looking for Gavin to have that big senior year because he's got a lot of experience for us."
As Coach Dimel continued to describe his starting quarterback, he alluded to his football IQ which will be a big plus for a veteran team.
The one thing I found out as I spend more and more time around Gavin Hardison is he's super, super intelligent. His intelligence is one of his strongest attributes.
The heavier involvement with UTEP's offensive mastermind and his quarterbacks is a fascinating subplot entering the 2023 season. Dimel has always stuck by Hardison since he first handled him the keys to the car in 2020. During that time, he has worked with Mike "Chico" Canales, Dave Warner, and now Scotty O'Hara as offensive coordinators. That is also Dana Dimel's specialty, especially since he calls the plays for the UTEP offense. Now that he has an even stronger role with Hardison, the veteran signal caller from Hobbs will be poised for the break out campaign that Miners fans have been dreaming about for the last few seasons.
LOOK: These Are the Richest NFL players
To uncover the richest NFL players,
Stacker
consulted
Celebrity Net Worth
and ranked them by their 2022 net worth, calculated using a proprietary formula.
More From 600 ESPN El Paso