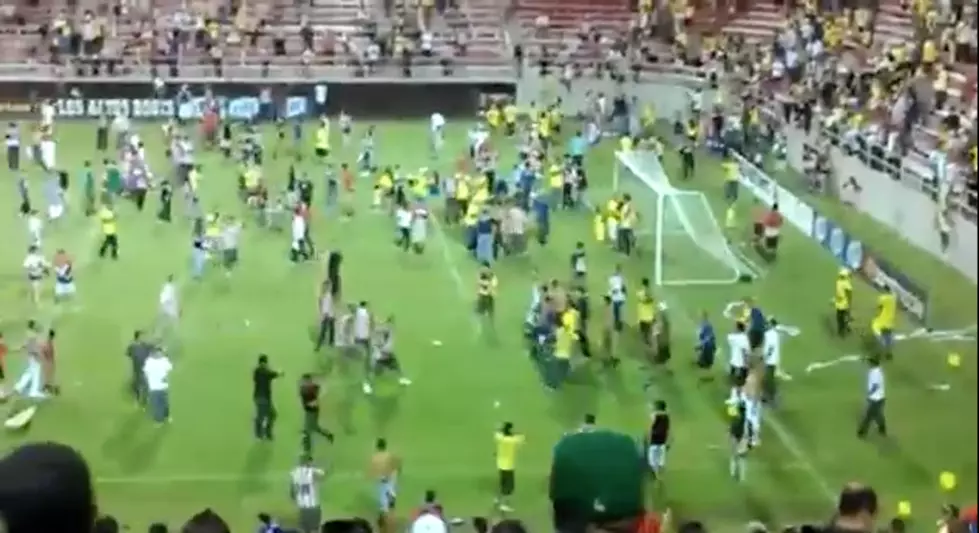 Club America And Chivas Fans Fight On Field After Match In Las Vegas [VIDEO]
(Courtesy of YouTube)
On Wednesday night in Las Vegas, there was a friendly between Club America and Chivas. This match is also know as "El Super Clasico".
The fans of both clubs are very loyal and passionate but this went to a whole different level on Wednesday night. Fights started in the parking lot before the match, with reports of rocks and bottles being thrown, police had to be called in.
It didn't help the the clubs got in to it during the match, either.
After the match, Chivas won 1-0, fans took to the field to fight once again.
More From 600 ESPN El Paso