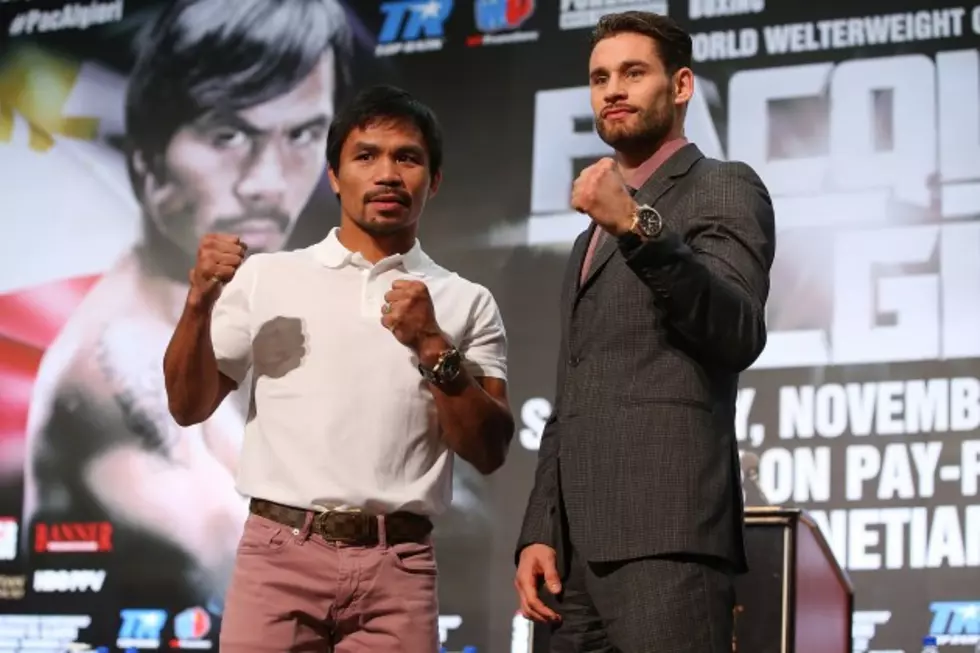 Chris Algieri Fears No Man, Not Even The Great Pac-Man
Chris Algieri v Manny Pacquiao Press Conference
The (20-0) WBO Light Welterweight titlist, Chris Algieri will fight his first fight outside of the United States this weekend in Macau, China. Now the location of the fight isn't the problem, it's his opponent (56-5-2) 8 Division World Champion Manny Pacquiao.
"We are going in with a smart strategy," said Algieri. There is a significant height and reach advantage favoring Algieri, Not to mention Algieri's confidence is through the roof, after defeating heavy favorite Ruslan Provodnikov with a controversial split decision back in June.
This Saturday, Algieri will need that fearless attitude, along with the best boxing performance of his career to get the best of the legendary Manny Pacquiao.
Though Pacquiao hasn't really said it, many believe he will bee seeking a knockout, lets just if Algieri will capitalize on an eager Pac-Man.
My opinion,  Pacquiao should win maybe not a knockout but probably by stoppage,however I would actually like to see Algieri take this one.....who knows I've seen stranger things.
More From 600 ESPN El Paso