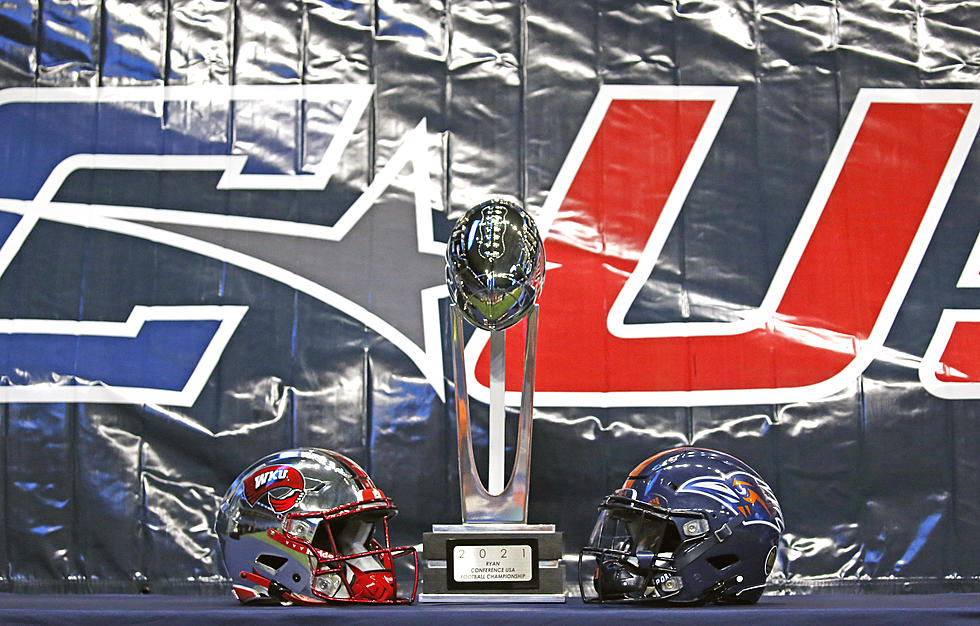 C-USA Readies for Legal Fight with ODU, S. Miss, and Marshall
Getty Images
Conference USA is in a weird state of flux at the moment. Nine of its 14 current members will be leaving for either the Sun Belt or American Athletic Conference by the summer of 2023, and three schools want to leave as early as June. However, C-USA is standing firm that their 2022-23 athletic season will be played with all current members.
The conference dropped their 2022 football schedule and then issued a statement regarding Old Dominion, Southern Miss, and Marshall's intentions to bolt for the Sun Belt later this summer.
When Marshall saw that C-USA released the 2022 football schedule to the media along with its statement, the university maintained its intention to leave for the Sun Belt sooner rather than later.
It should be a fascinating legal fight to see if C-USA can keep all of its 14 members together for the next 15 months. It is obvious that ODU, S. Miss, and Marshall have little regard for their current conference and its bylaws. According to Chris Vannini from The Athletic, they offered C-USA additional money to leave early, but the league would not even entertain the idea. Per the conference's membership agreement, any school departing will forfeit two years of conference payouts. C-USA maintains that these schools still have a commitment to stay until their original departure date, arguing that their television deal could take a hit if they leave early.
UTEP's current 2022 schedule has an October 15th home game with Southern Miss and the following week they are in Norfolk to battle Old Dominion. If all three get their wish to leave for the Sun Belt this summer, C-USA will have to re-work every conference football schedule. I would like to give the league the benefit of the doubt and hope that they came up with two versions of their 2022 football schedule. One with all 14 schools like they released on Tuesday and an alternate version with 11 schools in case the three get their wish and leave early for the Sun Belt. Vannini tweeted that the Sun Belt is expected to release their 2022 football schedule around March 1st. That gives the three schools and C-USA about two weeks to solve this mess.
30 famous people you might not know were college athletes
Stacker
dug deep to find 30 celebrities who were previously college athletes. There are musicians, politicians, actors, writers, and reality TV stars. For some, an athletic career was a real, promising possibility that ultimately faded away due to injury or an alternate calling. Others scrapped their way onto a team and simply played for fun and the love of the sport. Read on to find out if your favorite actor, singer, or politician once sported a university jersey.
More From 600 ESPN El Paso