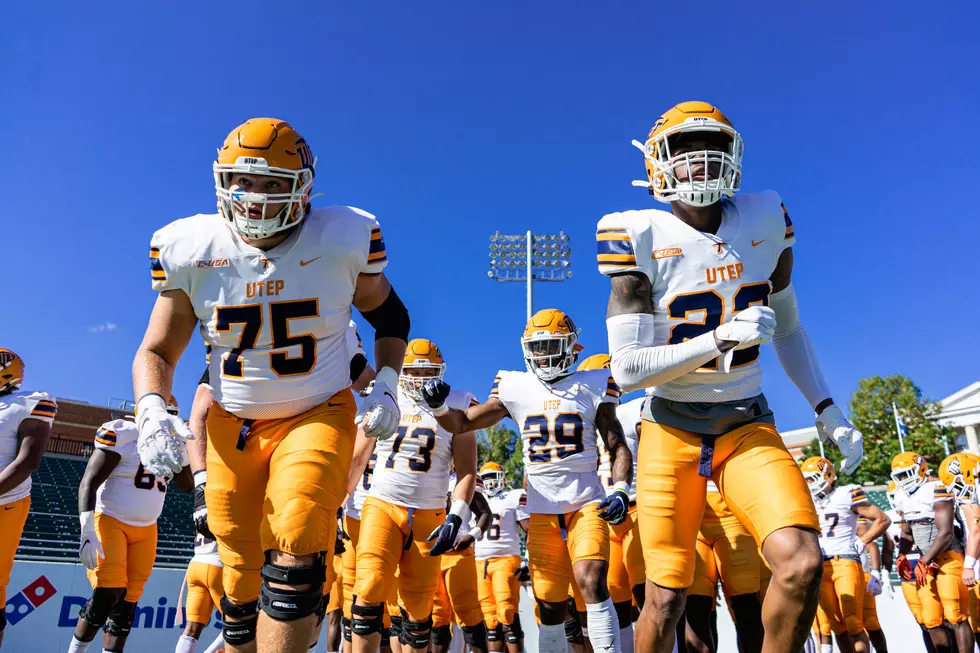 C-USA Has Only Itself to Blame For Disastrous Football Season
Connor Putnam.
Consider the UTSA football program a lucky one. The Roadrunners have somehow managed to play seven league games in Conference USA this season. Western Kentucky and Middle Tennessee have each played six while Florida Atlantic, Southern Miss, Louisiana Tech, and North Texas have each played five C-USA games. On the other end of the spectrum, five schools: UTEP, Florida International, Rice, UAB, and Charlotte have only played three conference games in 2020. As of Thursday morning, four C-USA make-up games are scheduled to be played this weekend and five more conference games are listed for the following weekend. UTEP vs. Southern Miss and UAB at Middle Tennessee were both canceled due to COVID issues.
Interestingly enough, FIU's season long COVID problems forced a cancelation of their makeup game against Charlotte this weekend and instead, C-USA scheduled WKU and Charlotte in its place.
Let's take a closer look at the UTEP football season. After playing their first five games without a hitch, the Miners have played just twice since October 10th. Head coach Dana Dimel's team was supposed to play Southern Miss on Friday night as a makeup game, but the contest was called off after UTEP had 10 players test positive for COVID-19 last weekend. UTEP should never have been in that situation in the first place.
Other than testing three times per week during the regular season, C-USA had no other protocols in place for their members regarding COVID. Instead, they left the decision to play games up to each school. Rice is the only Division 1 football program in the nation that requires all opponents to take a PCR COVID test immediately after landing in Houston prior to their game against the Owls. The only problem is that Rice had no follow-up plan in case their opponents actually tested positive. When one UTEP player was discovered to be COVID positive Saturday morning, the Owls refused to play the game unless the Miners all took a rapid antigen test. UTEP was in a bad spot since they had to comply with Rice's request if they wanted to play the game. The team had to take three buses to various testing centers before they received word a few hours later of the 10 positives.
However, the Miners tested again Monday morning in El Paso, using the more accurate PCR tests in their lab on campus and they soon discovered that everyone on the team (except the original positive player from Saturday) had tested negative. They tested again yesterday and everyone came back negative. The sad part is that UTEP suspended all football activities on Sunday thinking they had an outbreak and they also canceled this week's game against Southern Miss. In retrospect, the team most likely could have played the Golden Eagles Friday had they known about the 10 false positives.
All of this could have been prevented if C-USA had a set of COVID-19 guidelines in place for each member institution like all of the Power 5s have. For example, the Big 12 and SEC had to have at least 53 players available in order to play football games. That total included four interior defensive lineman, seven offensive lineman, and one quarterback. The SEC gave teams the option of playing even if schools did not meet the minimum requirement. If C-USA had something similar in place, they would have played the majority of games on their schedule with few cancelations or postponements. Instead, with no policies in place other than the three COVID tests per week, C-USA's member schools had the luxury to opt out of any football game on their schedule citing COVID, even though their rosters could be minimally affected by the virus.
As a result, the 2020 C-USA football season has been a total mess, with more cancelations and postponements than any other conference in the country. Now that basketball season is here, the league has tried to make things easier with Friday-Saturday games at the same location to reduce travel. Hopefully that plan works, but it still will not erase the bad taste from how they fumbled their football season.
More From 600 ESPN El Paso