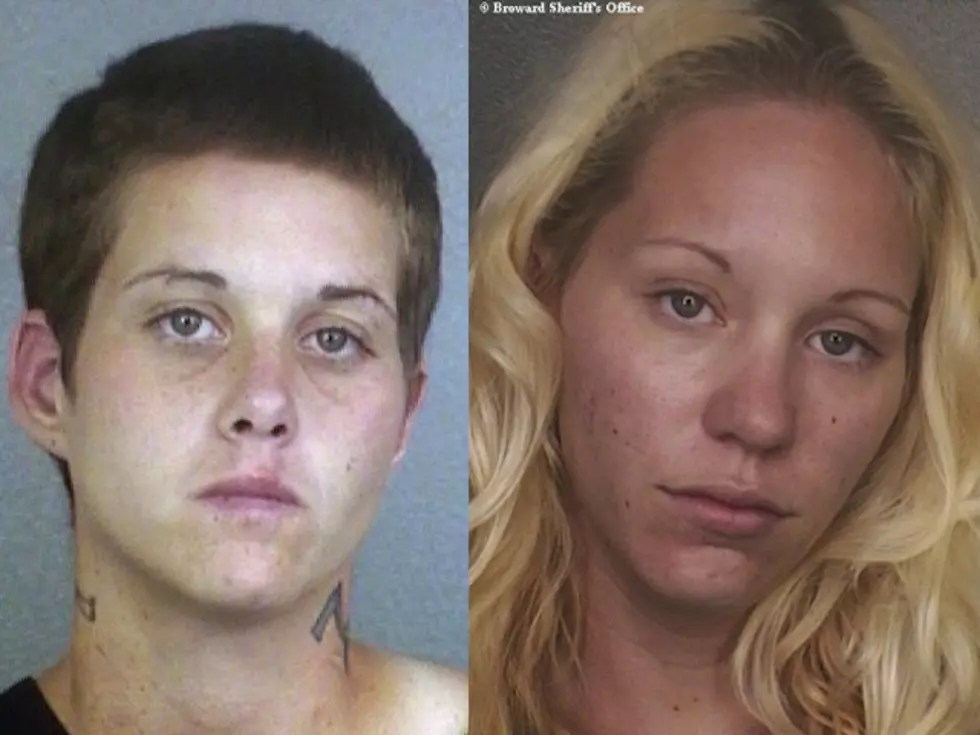 Bikini Robbers Thwarted By Man on Crutches
William Joseph Knowles had fractured his shin and was hobbling around Hollywood, Fla. on crutches last week when two women approached, one in nothing but a bikini. "Finally," he thought "this injury is going to work in my favor." Nope. They tried to mug him.
We're going to let you, the reading audience, guess which one of the ladies above was wearing the bikini.  The women started talking to Knowles, 59, about his injury. One of the women then tried to restrain him (again, you guess which did the restraining, but smart money is on 'neck tat') while the other reached into his pants pocket to snatch his wallet.
Knowles had no compunction about hitting women who were trying to steal from him, and wound up clocking them several times with his crutches before hobbling off to find a police officer.
And here we thought women in bikinis only robbed men at strip clubs and car washes.
More From 600 ESPN El Paso