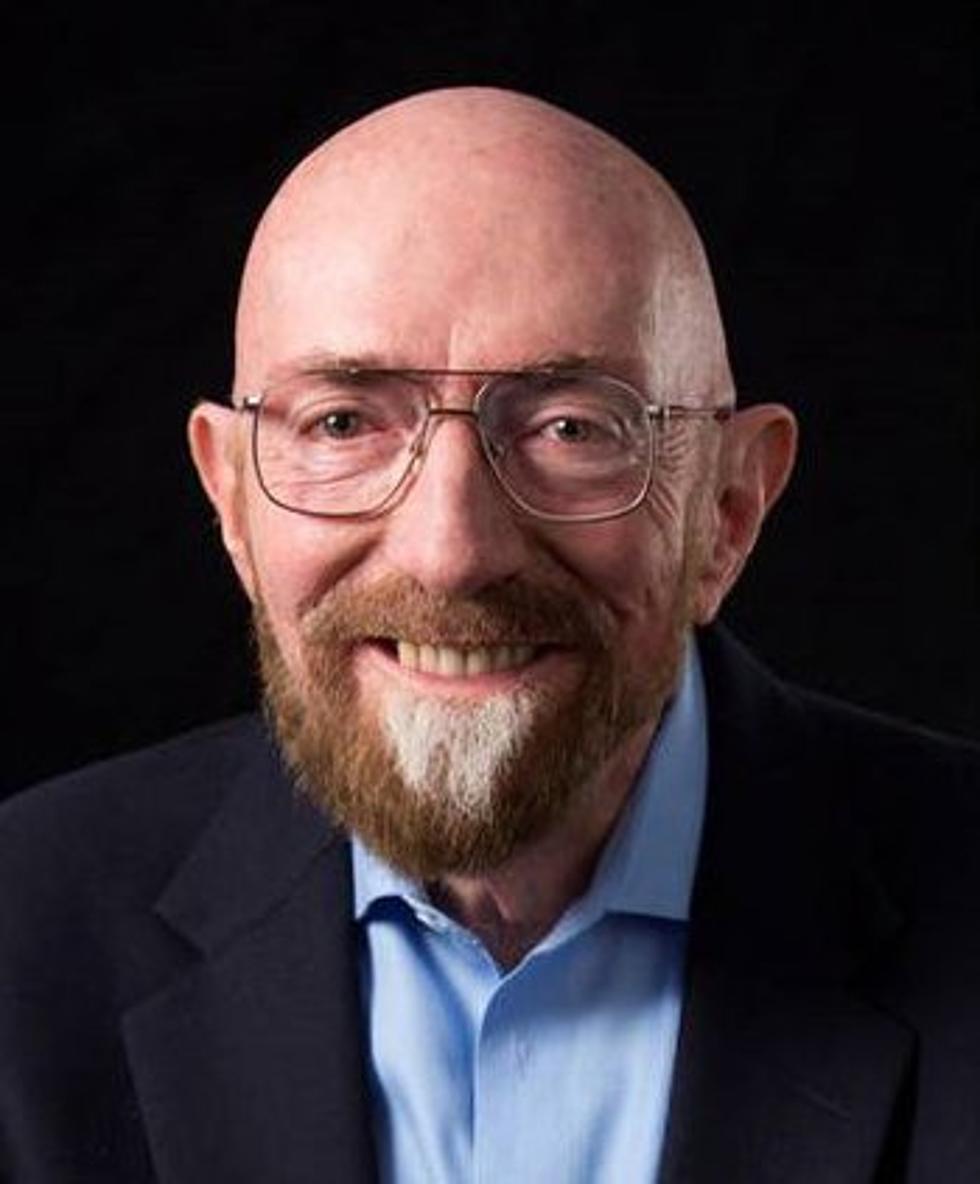 Southwest Scientists: Cosmic Breakthroughs and Nobel Prizes
Caltech
Our American Southwest, which includes Arizona, Texas, and New Mexico, has proven to be fertile ground for nurturing some of the country's brightest scientific masterminds.
These sun-soaked intellectual trailblazers have made breakthrough discoveries, seriously leaving the scientific world and the rest of their fellow humans in awe.
Enter your number to get our free mobile app
Famous yet humble, here are 3 scientists who can always claim the Southwest as their own.
---
1. Brian P. Schmidt
Leading the pack is Arizona's Brian P. Schmidt, an astrophysicist who played a pivotal role in uncovering the universe's accelerating expansion.
Born in 1967, Schmidt's talent for identifying distant Type Ia supernovae earned him the esteemed 2011 Nobel Prize in Physics, along with Saul Perlmutter and Adam Riess. 
Right now, Professor Schmidt is sharing his wisdom by teaching at the Australian National University, where he specializes in solving the enigma of dark energy.
---
2. Dr. Richard E. Smalley
A renowned scientist born in Akron, Ohio, who ended up in Houston, Texas, he was awarded the Nobel Prize in Chemistry in 1996 alongside Robert Curl and Harold Kroto for their groundbreaking discovery of fullerenes; a brand new form of carbon molecule, affectionately known as buckyballs.
In 1976, Smalley joined Rice University.
Where, incidentally, I attended, then quickly dropped out from.
In 1982, Dr Smalley was appointed to the Gene and Norman Hackerman Chair in Chemistry at Rice.
He helped to found the Rice Quantum Initiative in 1979, serving as Chairman from 1986 to 1996.
Dr. Smalley's groundbreaking work in nanotechnology revolutionized materials science and paved the way for a ton of practical applications.
---
3. G. E. (Kip) Thorne
Finally, we celebrate G. E. (Kip) Thorne, who is now a Hollywood darling, but started out as a theoretical physicist who made "waves" with his groundbreaking research on gravitational waves and black holes.
Thorne snagged the 2017 Nobel Prize in Physics with Rainer Weiss and Barry C. Barish for their paradigm confirming work on the Laser Interferometer Gravitational-Wave Observatory (LIGO).
Thorne's research has launched astronomy into a new era, allowing scientists to examine the cosmos like never before.
Plus he made the movie Interstellar possible.
As you may have learned, the warm and sunny Southwest has generated a powerful concoction of scientific talent.
Ranging from Schmidt's cosmos-stretching revelations to Smalley's nano-discoveries and Thorne's pioneering research, these incredible intellects have not only left their mark on history but also inspired SO many future generations of scientist to keep pushing the boundaries of human knowledge.
Cheers to the brilliant minds from our classic American Southwest, Arizona, Texas, and New Mexico—may their bright lights continue to be... bright?
Let me know what you think about this list of southwestern brainiacs at nico@klaq.com
KEEP READING: Scroll to see what the big headlines were the year you were born
More From 600 ESPN El Paso