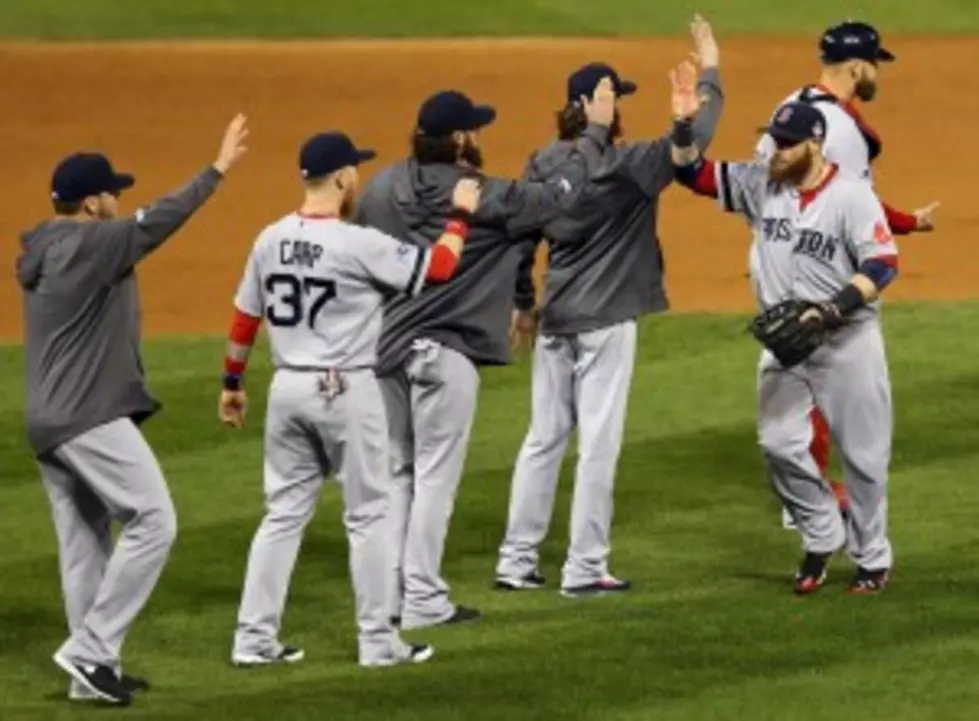 World Series Tickets Are Being Sold For Record Prices In Boston
Game Five of the 2013 World Series at Busch Stadium on October 28, 2013 in St Louis, Missouri.
If you want to attend game 6 of the World Series then you are going to have to pay an arm and a leg!  Considering that Halloween is tomorrow, this is a fitting statement! 
The Boston Red Sox have the opportunity to win the World Series at Fenway Park for the first time since 1918 when they defeated the Cubs in the Fall Classic.  For this reason ticket prices for game 6 have reached record prices.  According to TiqIQ, a ticket tracking company, the average resale amount of a ticket for tonight's game is going for around $1,860.
Bleacher seats which could have been purchased for as little as $300 last week are now going for a whopping $1,100!  Just a couple of days ago someone paid $24,000 for two of the best seats in the house.  Ticket prices for game 6 began to soar on Monday when the Red Sox scored in the top of the first inning against St. Louis.  The prices began to increase an average of $50 an inning.
For many people in New England seeing the Red Sox win the World Series at home is the chance of a lifetime.  The Red Sox won their past two world championships on the road in 2004 and 2007.  I am a die hard sports fan, but don't think that it would be worth spending more than $700 at the most for a sporting event.  I couldn't imagine spending $24,000 on two tickets, after all that money could buy me a new car or be a nice down payment for a new house.
Some people have real deep pockets and have nothing else to spend their money on.  I have to wonder, how much is the most that you would spend on a sporting event?  For some people the amount of money they spend is irrelevant, especially if the Red Sox happen to win tonight.  My prediction is that they will pull it off and make the fan's money well spent.
More From 600 ESPN El Paso