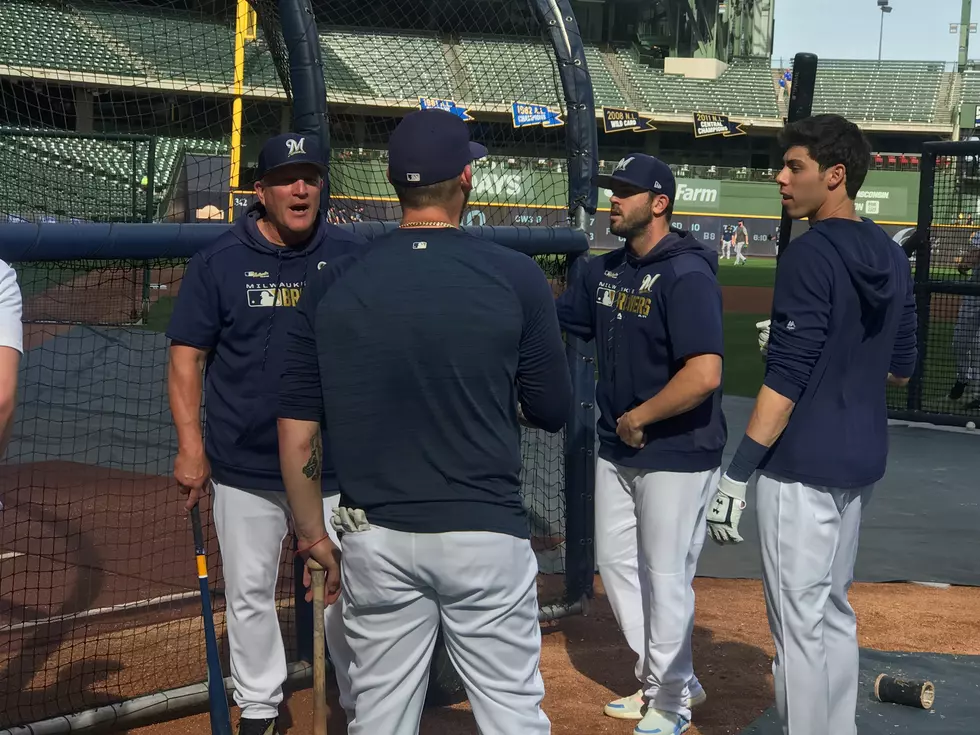 Visiting Miller Park, Pat Murphy, and Bill 'Shotgun' Schroeder
Steve Kaplowitz.
It has been four years since Pat Murphy managed the El Paso Chihuahuas. In July 2015, he was called up to San Diego to replace Bud Black as Padres manager only to be dismissed after the season. It did not take long for the popular Murphy to find work in the big leagues. During the 2015 offseason, Milwaukee Brewers manager Craig Counsell added him to his staff as bench coach and he has been there ever since.
On Wednesday, I had a chance to visit Miller Park in Milwaukee for the first time. I had seen the Brewers play the Chicago Cubs at County Stadium 18 years ago but I was anxious to see the 2019 team and Miller Park. Milwaukee's top four hitters in their lineup feature Yasmani Grandal, Christian Yelich, Mike Moustakas, and Ryan Braun. They have combined to hit 82 home runs, including a league leading 29 long balls from Yelich. I had an opportunity to watch Yelich take batting practice, and his effortless swing from the left side of the plate launched almost every baseball 400-plus feet into the right field seats.
I also had a chance to visit with Bill "Shotgun" Schroeder, the longtime TV analyst for the Brewers. Schroeder came up a catcher with the Brewers in the early 1980s and he spent the 1982 season as a member of the El Paso Diablos. Legendary public address announcer Paul Strelzin coined the nickname "Shotgun" and Schroeder spoke warmly of his time with the Diablos and the Dudley Dome.
As for the game, the Brewers fell behind 3-0 early to the Seattle Mariners and they could not catch up. Seattle won the game 4-2, but Milwaukee did have an inside-the-park home run from Ben Gamel. As for the crowd, one fan had the best sign that she held up after every half inning. Unfortunately, the TV cameras never showed it on the video board, but I was able to take a picture.
Some of the other highlights included a signature Johnsonville bratwurst from the concession stands and the Sausage Race in the middle of the 6th inning. The Polish Sausage won the race, much to the delight of the Miller Park crowd.
Murphy has many fond memories of El Paso and his time with the Chihuahuas. He still hopes to return to the Sun City and visit many of the friends he made during his season and a half with the Padres' Triple-A affiliate. For now, he is happy with his role with the Brewers and opportunity to work with Counsell, who played for him at Arizona State.
More From 600 ESPN El Paso