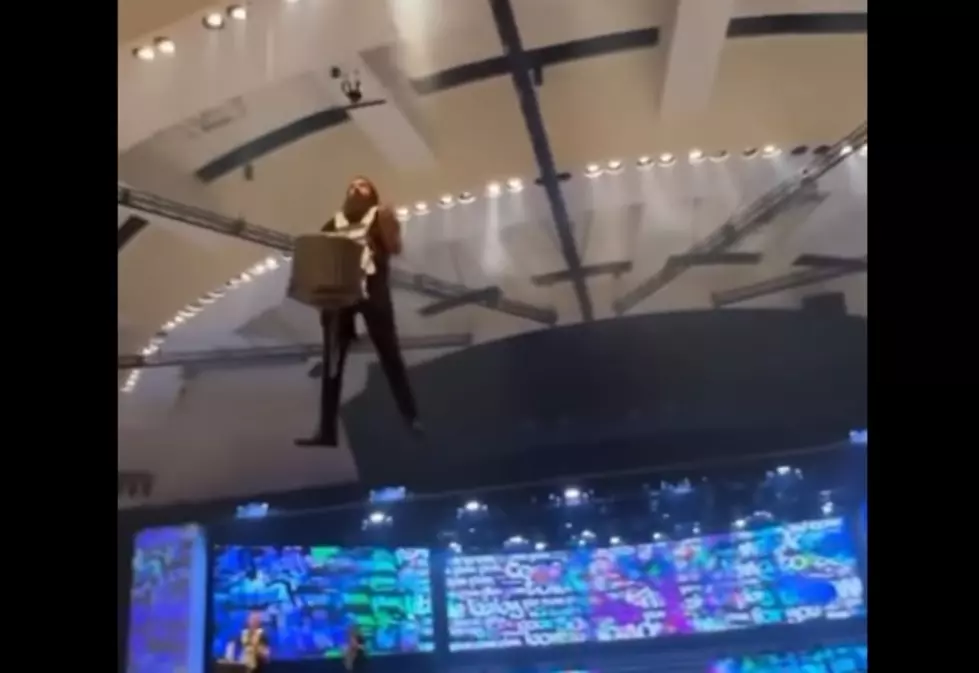 Video: Texas Mega-Church Features Bizarre Christmas Performance With Flying Drummers
Facebook, Dallas Texas TV
Prestonwood Church in Plano is going all out with its Christmas service this year. A video of what appears to be a rehearsal at the church has gone viral over the past two weeks because...well...they have flying drummers. Yes, you read that right...
Flying.
Drummers.
Yeah...It's just as bizarre as it sounds. Everyone on the internet seems to have an opinion on what's going down at this mega-church to celebrate the season. Some of the comments have me spitting my coffee out.
Here are a couple of my favorite funny ones from below the Facebook post:
"Flying drummers definitely brought me closer to Jesus" - no one. - Austin Glenn Kalenda
"…Because nothing quite captures the ineffable wonder of the Incarnation of the humble Christ Child like his name in blazing lights and flying drummer boys." - Chris Alford
"If this were the essence of Christianity, I'd resign my credentials as ordained clergy and become an atheist by 5pm." -Nathan Russell
Alright, alright, those are fun, BUT, a couple of people actually made some great points about the totally weird show, like this guy, Steven:
"Churches like these who don't use their tax-deductible donations to help the poor, hungry, and needy really ought to be paying taxes instead. At this point it's a self-serving business venture and not the sort of social safety net that replaces a need for government intervention." - Steven Espenza
I've got to say, I agree with Steven. I think this kind of stuff is totally ridiculous and that churches with money like this should be using it for something a little more important than making drummers soar through the air. It's definitely like something out of Righteous Gemstones...check out the video below...
What do you think? Does all of that seem like a bit much? Or do you think this is the church for you? I'm giving it a thumbs way down.
4 Great Discount Stores For Lubbock Christmas Shoppers On A Budget
No holiday is complete without a stop at these places.
WhataChristmas! Holiday Gifts From Texas Favorite Burger Brand
If you'd like to boast your love for this oh-so-Texas brand, or spread the joy to someone you love, here's a collection of my favorite gifts from the Whatastore and James Avery.
Lubbock's Set Likethis Nails Hand Painted Holiday Claws
Lubbock nail artist Set Likethis hand paints intricate and beautiful designs in all types of styles and nail shapes for her clients. Here's a collection for the holidays that's sure to inspire your next nail set.
More From 600 ESPN El Paso