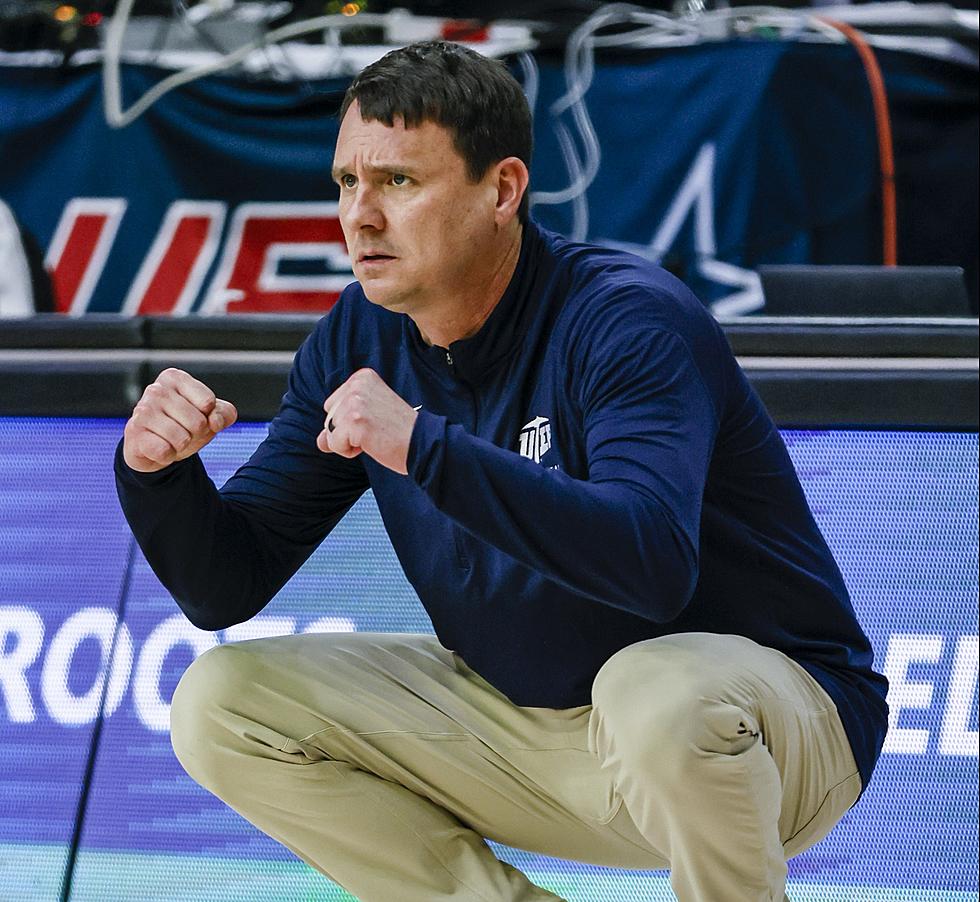 UTEP Basketball Roster Filled With Guys Who Fit Joe Golding Mold
Matthew Pearce/Rick Yeatts
The more I look at the roster for the 2022-23 UTEP men's basketball season, the more I believe that head coach Joe Golding is building his kind of team. Instead of splash recruits that were all three or four star prospects, this group will be filled with players that all have a chip on their shoulders.
You have to give Coach Golding and his staff a ton of credit for the job they did last season. They took a team that was missing its best player from the previous two seasons and still found a way to win 20 games and tie for the fifth best league record in Conference USA. The Miners still had stars from the Rodney Terry Era, and guys like Souley Boum, Jamal Bieniemy, and Keonte Kennedy all had big seasons when healthy. However, UTEP relied on its "big three" each night, and when one or more of them had an off night, the team usually struggled.
The group that is currently being assembled for the upcoming season lacks a big production guy but that does not mean that it will be short on talent. Quite the opposite. Tae Hardy and Shamar Givance were both productive at Southern Miss and Evansville respectively before they transferred to UTEP. Malik Zachery, Mario McKinney Jr, Derek Hamilton, and Jonathan Dos Anjos all had productive junior college seasons. Let us not forget about Jamal Sibley, Kevin Kalu, and Ze'Rik Onyema who chose to stay at UTEP and continue their development under Coach Joe Golding.
I went back in time to look at some of the best UTEP teams in the 1980s when Don Haskins was hanging WAC title banners in what was then the Special Events Center. His 1987 team did not have a player who averaged more than 12.9 points per game.
I am not trying to say that season two of the Joe Golding era will include 25 wins and a first round NCAA Tournament win over Arizona on their home court. However, that team was filled with guys who averaged between 8 and 13 points per game. They were also a team mixed with vets like Jeep Jackson, Mike Richmond, Chris Blocker, Chris Sandle, and Quinton Gates along with youngsters like Tim Hardaway and Antonio Davis.
Every UTEP newcomer we have interviewed on SportsTalk describes themselves as a tireless worker who is perfect for Coach Golding's style of play. They all pride themselves on their defense and they will put their egos aside for the benefit of the team. At the same time, these players want to be Miners and get the program back to the NCAA Tournament. Will that happen next season? It is way too early to tell. The only thing certain is that this lineup will be more of a blue-collar type of player; exactly what Joe Golding had at Abilene Christian and what he has been waiting for since he arrived in El Paso.
1989 WWF TV Taping in El Paso
More From 600 ESPN El Paso