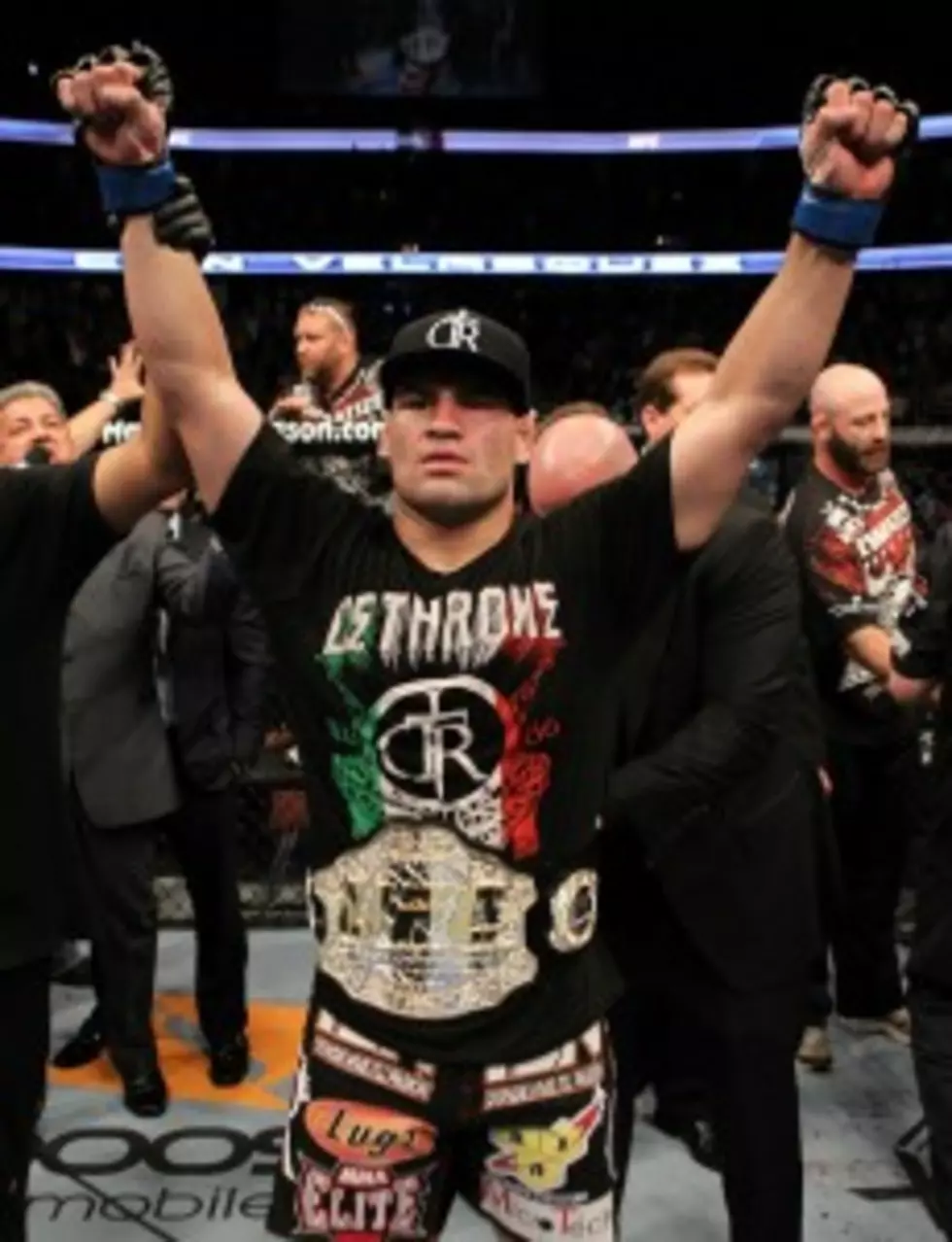 UFC Heavyweight Champion Cain Velasquez Talks About MMA On Sportstalk
In a rare team up, Steve Kaplowitz and Mando 'The Monster" Medina got together to interview the UFC Heavyweight Champion Cain Velasquez.  Cain will be in El Paso on July the 9th for the Sun City Battle MMA fights at the El Paso County Coliseum.During the interview Velasquez talks about what it felt like becoming the first Hispanic heavyweight champion.
"That was a great feeling, to be the first Mexican/Hispanic to fight for the championship and to actually win it...it's a lot of pride with that."
Cain also talks about the growth of mix martial arts due to the leadership of UFC President Dana White.
"Dana White and the guys that run the UFC have done a great job in making the sport mainstream.  They had a vision for the sport, its growing everywhere all across the world."
Now that he's the champ, Velasquez knows that he's the hunted and he has to train harder.  You can listen to the interview below:
Here's more info on the event
Want to meet Cain Velasquez in a special VIP Meet & Greet? Sign up now!
Sun City Battle, Saturday July 9th at El Paso County Coliseum presented by Martinez Brothers Productions and Miller Lite, doors open at 4pm fights at 7pm
Tickets at ticketmaster.com…for VIP Seating/Tables and the opportunity to meet UFC Heavy weight Champion Cain Velasquez call Louie Martinez 915 217 7380
Local Fighters: Darrill Schoonover, Patrick "Skar" Dixon, Oscar De La Parra, Jorge Ortiz, Ricky McCall, Armando Rosales. Fighters from all over the Southwest including New Mexico, Arizona and Oklahoma will be there.
You can see the Cain Velasquez/Brock Lesnar fight below:  Video property of UFC
More From 600 ESPN El Paso