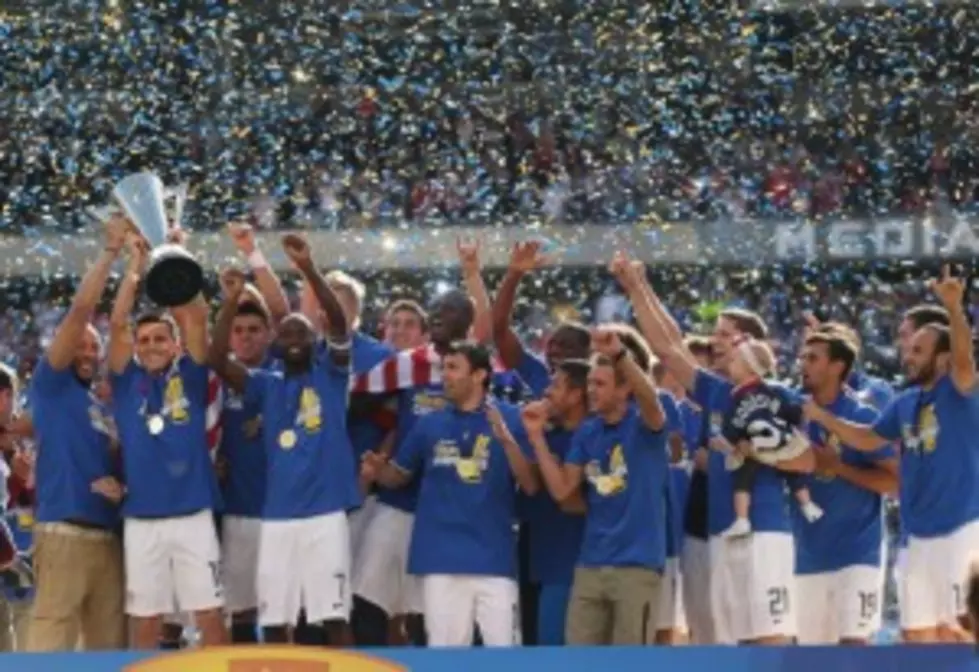 U.S. Wins 2013 CONCACAF Gold Cup
(Photo by Jonathan Daniel/Getty Images)
With a 1-0 victory over Panama today, the United States Men's Soccer team claim their 5th ever Gold Cup Championship.
In the first half, Panama kept the U.S to 1 shot on goal, which seemed to frustrate the U.S team and the 57,920 fans in attendance at Soldier Field.
It wasn't till the second half that the U.S had some good looks at the net but just couldn't get the ball in. That was the case up until the 69th minute, when Bedoya made a pas that looked like it was intended to Donovan, who missed the ball which allowed Brek Shea to have the easy tap in.
That goal was all the U.S would need to to finish perfect in the tournament and to continue their record streak to eleven consecutive wins.
Donovan took the honor of being named the tournament MVP.
The win also brings the U.S within one Gold Cup of the tying the all time leaders, Mexico.
Here are some of the highlights from today's match.