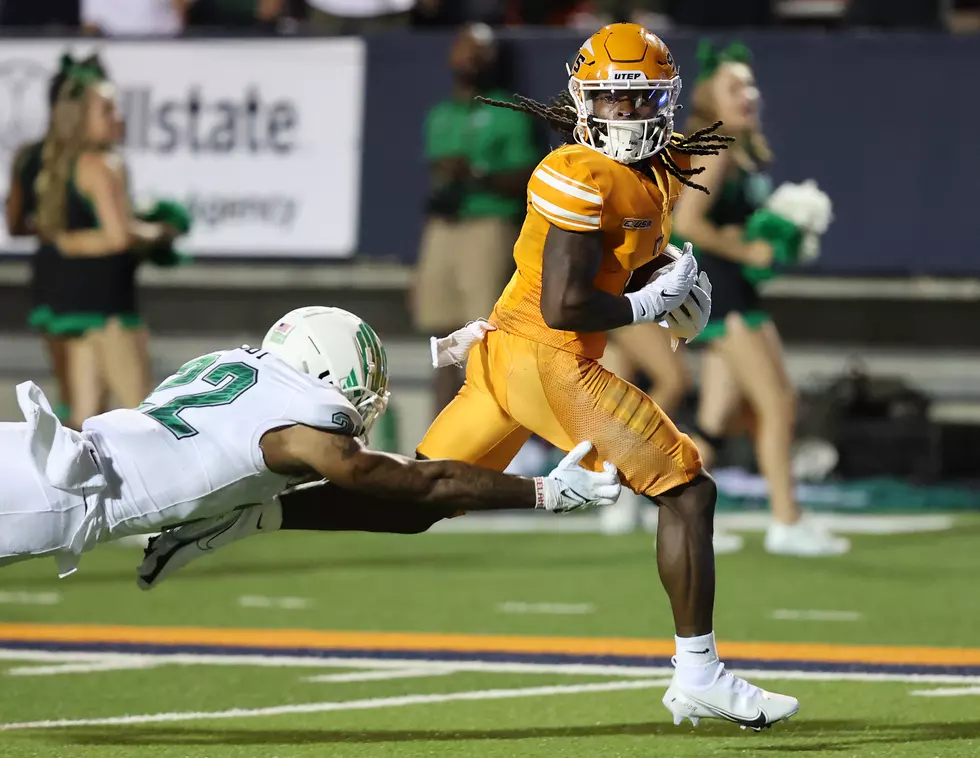 Tyrin Smith Departure is an NIL Wake Up Call for UTEP Football
Ruben R Ramirez
For the second time in the last two years, UTEP's top receiver has entered the transfer portal. Jacob Cowing left the program for the University of Arizona to get closer to his young son. For Tyrin Smith, his return to the transfer portal is an opportunity to cash in on his 1,000-yard season with the Miners.
You might remember that Smith originally entered the portal about this time last year but UTEP head coach Dana Dimel agreed to take him back for the 2022 season. The 5-7, 170-pound receiver thrived as the Miners top receiving target, and he found the end zone seven times. Smith is likely gone for good this time around and he could receive plenty of interest from other Group of 5 schools as well as Power 5 programs.
While UTEP prepares for another season without their main receiving weapon, Tyrin Smith is a great example of how the football program needs a Name Image Likeness (NIL) program for their student athletes. The landscape of college sports has changed drastically in just the last few years and most schools have scrambled to include a lucrative NIL system for their athletic departments. What is ironic about NIL is the schools themselves can have nothing to do with it. Instead, local businesses can form their own NIL initiatives and contract student athletes on their own.
The UTEP men's basketball team has been the most aggressive when it comes to NIL, and various student athletes have already been featured in local commercials. The Miner Collective was formed by Miguel Fernández and Josh Hunt as a non-profit to help raise money for NIL deals involving men's basketball players. However, that type of initiative needs to spread into football so that UTEP has a chance to keep players like Smith after a big season. At the same time, it would help secure other available student athletes who are in the transfer portal.
Dana Dimel has done a great job keeping the majority of his players from entering the transfer portal over the last two seasons. Still, Cowing, Smith, and offensive lineman Jeremiah Byers (transferred to Florida State) were big losses. Although details of his signing were not made public, you could bet that Byers received a significant NIL deal to choose FSU over schools like Oklahoma, Ohio State, Oregon, Missouri, Memphis, Miami, Penn State, UTSA, and Texas Tech. Even if UTEP had an NIL collective for football, they probably would not be able to keep players like Byers from leaving. However, in the ever changing landscape of college athletics, NIL is now a necessity to keep up with every other program in C-USA and throughout the country.
UTEP Falls in New Mexico Bowl to Fresno State, 31-24
More From 600 ESPN El Paso