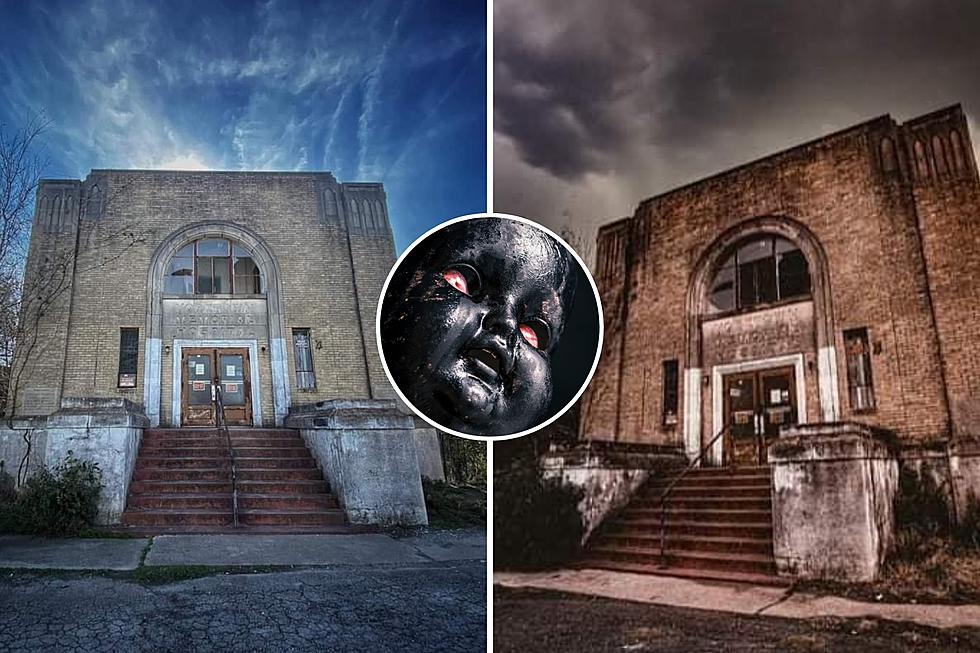 This Old Abandoned Hospital In Texas Is Called The Most Haunted On Earth
Photo: Yorktown Memorial Hospital/Facebook/Canva
For me, any time of year is a good time for a scare. The thing that really does it for me is old abandoned buildings. When you combine it with a hospital, you've got the recipe for one spooky location. I've found such a place that's both haunted and creepy. The Yorktown Memorial Hospital.
It's not just creepy, no, it goes way beyond that. As a matter of fact, The Sun recently crowned it the most haunted place on earth, and with good reason. Nearly 2000 deaths have occurred inside the walls of this hospital started by the Felician Sisters of the Roman Catholic Church in 1951. It operated as a hospital until 1986 when it became a rehabilitation center. The structure was permanently closed in 1992 and has been rotting ever since.
Complete with talking dolls in the nursery to the lime-green color of the walls and even an old chapel, nothing spells scary like this place. It's a haunted hotspot that's been featured on paranormal TV shows time and time again. Shadow figures are seen and poltergeist activity is also claimed. This is the real deal. Scroll forward to take a look inside this chilling building.
Beware: Abandoned Hospital in Texas Said to Be Most Haunted Place on Earth
Do you dare to set foot inside? If so, you too can experience Yorktown Memorial Hospital. This haunted location is open for tours and even overnight stays through their Facebook page if you have the guts. I've never been and I'd like to. Who's up for taking a road trip?
You can call 210-748-4475 to ask any questions or to set up a tour. Now, that you're in the mood to get spooked, how about 10 big ghost legends from Texas? Keep reading if you dare.
Check Out These 10 Horrifying Ghost Legends From Texas
Here comes 10 ghost legends from the state of Texas:
More From 600 ESPN El Paso