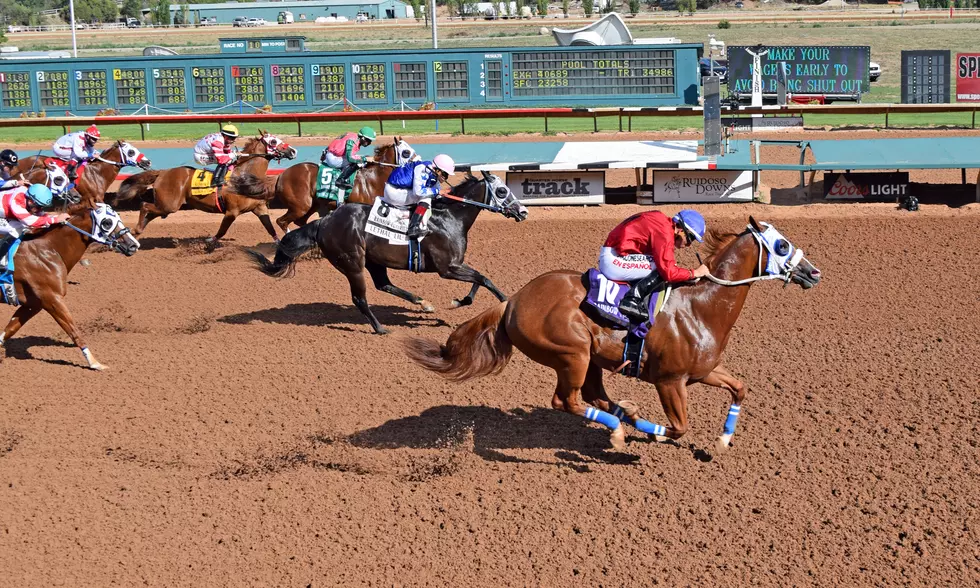 SportsTalk Travels to Ruidoso Downs for Friday Show
Ruidoso Downs
For the first time in more than 15 years, 600 ESPN El Paso will be broadcasting live from Ruidoso Downs. I will be bringing SportsTalk to the racetrack this Friday for an action-packed show featuring their All American Quarter Horse Futurity Trials. The guest lineup will include:
4 p.m. Jeff True, General Manager of Ruidoso Downs
5 p.m. Cliff Lambert, First Jockey to ever win the All American
5:30 p.m. Jockeys after the races
6 p.m. Tom Dawson from Ride TV
6:30 p.m. Robert Fox, Ruidoso Downs Track Announcer
There will 16 440-yard trials on Friday and then another 16 440-yard trials on Saturday afternoon. Ruidoso Downs is expecting 6,000 fans for Friday's trials and 8,000 spectators for Saturday. A total of 311 two-year-olds were entered in the trials. The horses with the five-fastest times on each trial day advance to the All American Futurity on Labor Day. The horses with the next five-fastest times on each day gain priority to run in the $200,000 All American Juvenile, also on Labor Day. There is a special 11 a.m. first post time on each trial day. After the trials on each day the New Mexico-bred Yearling Sale and the Select Foals In Utero Sale will be held at the sale pavilion east of the racetrack.
More From 600 ESPN El Paso