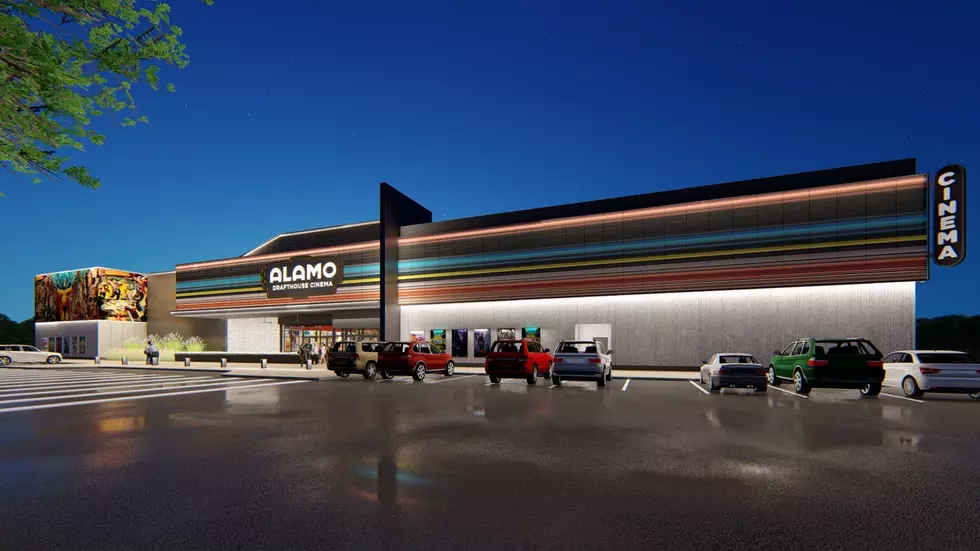 Second Alamo Drafthouse Location Set to Open in East El Paso
Triple Tap Ventures
East and Far East rejoice! Your days of roadtrippin' to the west side for dinner and a movie from Alamo Drafthouse are numbered.
Two years after plans were first unveiled, the most populated area in the county is now only a few short months from having its own Alamo.
Triple Tap Ventures, who have the West Texas rights to Alamo Drafthouse Cinema, recently announced they expect to open El Paso's second Alamo Drafthouse this November.
The new complex at Pellicano Drive near Joe Battle Boulevard will be a 10-screen theater featuring all luxury recliners, the El Paso Times reported. One of those theaters will be tricked out with a 60-foot high screen and Atmos surround sound. I don't know what that is, but it sounds like the next superhero movie is going to loud as ****.
Like its counterpart on the west side, Alamo East will offer a full-service dinner menu served by stealthy "ninja" food servers, as well as a bar and craft beer selections. And like when watching a flick at its sister theater, moviegoers will have to adhere to its strict text-talk-die policy.
Oh, and how's this for cool: it's going to have a luchador theme throughout the bar and lobby area with luchador posters, masks, and artwork prominently featured on its walls.
The new drafthouse will be part of the nearly 30-acre Monteverde development that will include retail stores and restaurants. Ay-ay, east side, you're movin' on up.
KEEP READING: See states hit hardest by COVID-19's impact on tourism
More From 600 ESPN El Paso