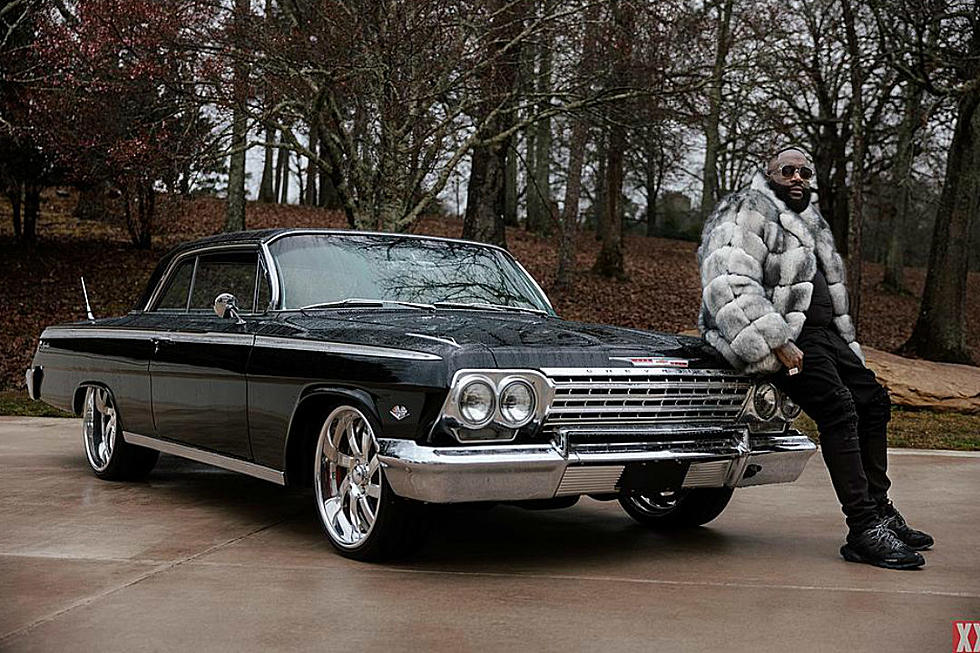 Rick Ross Frustrated With Neighbors Who Are Urging City of Atlanta to Deny His Car Show Concert
Zache Wolf
Rick Ross is reacting to news of his neighbors pushing the city to deny the car show concert Rozay plans to hold at his Atlanta-area home.
On Monday (May 1), Rick Ross hopped on his Instagram Story to address his neighbors reportedly boycotting his upcoming event.
"I wound't even feel right if they wasn't boycotting boss, because I never got nothing easy," Ross says in the clip below. "It was never handed to me. I would be confused if they just let me get the money. When everybody else just met big rich producers and got record deals and got rich, Ricky Rozay had to do it another way. So, I would be confused if they wasn't boycotting the boss."
Rozay's statement comes on the heels of reports that his neighbors in Fayetteville, Ga. have urged the city commissioner to prevent the Miami rhymer from putting on his annual car and bike show, and concert. Ross' neighbors complained last year's event caused traffic problems, with some saying they were unable to get into their subdivision due to the amount of cars waiting to get onto the rapper's estate.
This isn't the first time Rick Ross' neighbors have had issues. Back in March, they complained about the rapper's buffaloes wandering off his land and into their property. Ross shrugged off the backlash.
Rick Ross' car and bike show is slated to go down on June 3. Lil Wayne is scheduled to perform at the event.
See Rick Ross Reacting to His Neighbors Reportedly Urging the City to Deny His Car Show Concert Below
See Rappers Named After Notorious Crime Figures
More From 600 ESPN El Paso