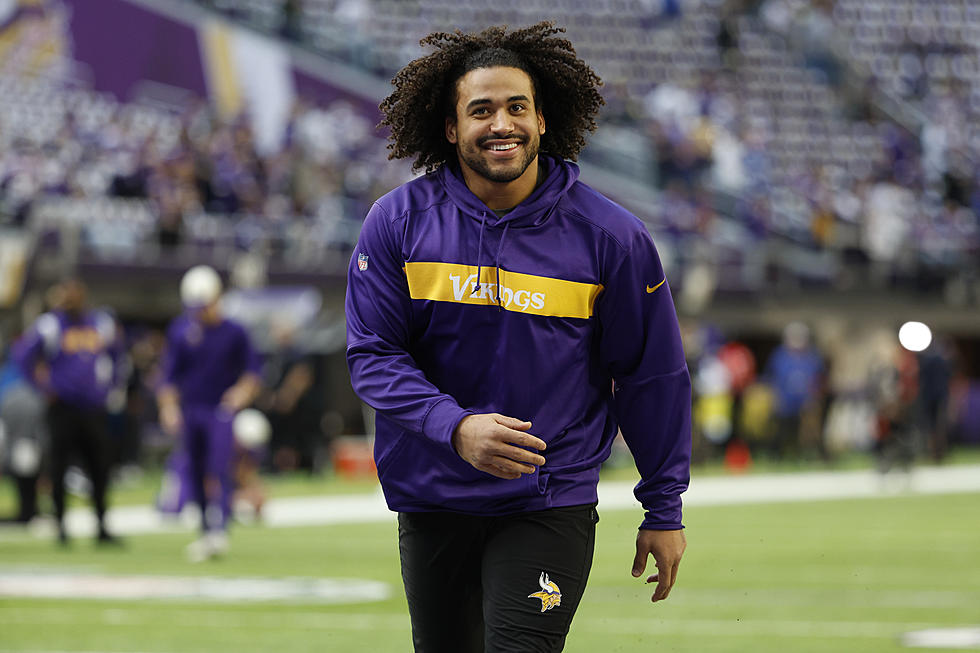 Read The Emotional Letter Eric Kendricks Wrote To Minnesota Vikings Fans
Getty Images
Eric Kendricks was a fan favorite for Minnesota Vikings fans who like many people were probably surprised at the fact that he was let go by the team a few weeks ago. As we all know it is a business at the end of the day and with salary caps and the draft sometimes long-time players are let go.
He has landed on his feet though back in Los Angeles where he is from and has a new 2-year contract with the Los Angeles Chargers for $13.25 million. But what really shows what a special guy he is, is a letter he wrote from the heart about how much he is going to miss being in Minnesota and part of the Vikings Family. Here is part of the letter, to read in its entirety go to theplayerstribune.com :
Man…. Minnesota, I love you all so much. I just wanted to say thanks real quick if you don't mind. It doesn't quite feel real that I won't be suiting up in the purple and gold next season. I'm going to miss a lot about being a Viking, I can't lie. Playing for you guys is all I've really known. You're family. Simple as that. And we had some great times. I've been thinking about them a lot these past couple of weeks. And the thing that really sticks out to me? Everything was so fun. It was just fun to play for you all.
Kendricks and his wife are expecting a baby boy in May and he was reminiscing about his childhood growing up in Los Angeles and how he and his wife will soon be raising their son there as well. I am really impressed at how genuine he seems about his now former team and the Vikings fans. But like he said and many other players have stated the same thing over the years you all become family. You will be missed Eric, the Chargers are lucky to get such a stand-up guy!
Five Best Minnesota Vikings Quarterbacks
15 Professional Athletes From Minnesota
More From 600 ESPN El Paso