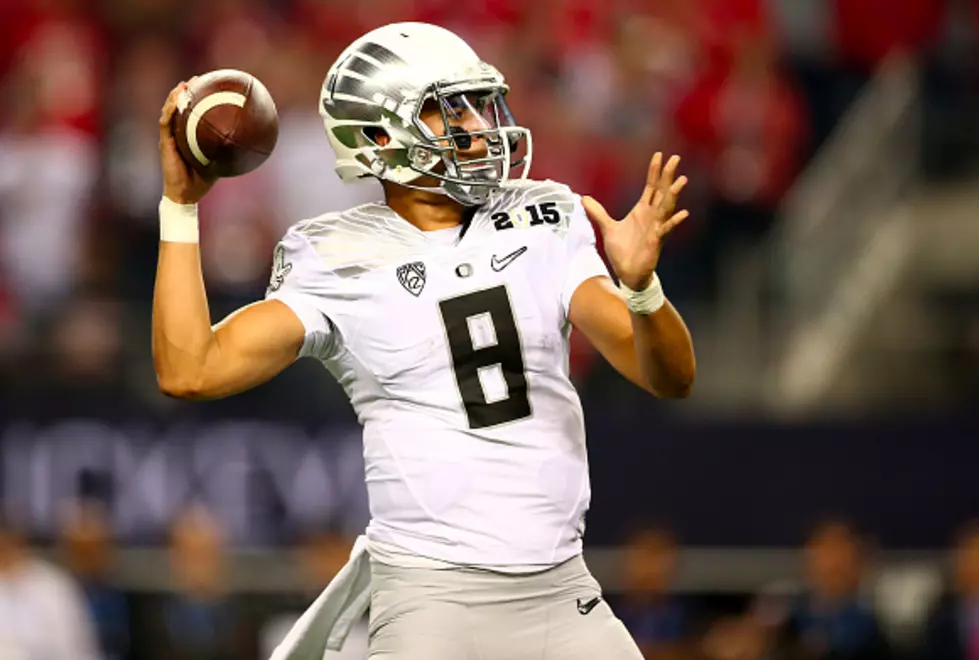 Oregon's Marcus Mariota Will Enter The NFL Draft
ronald martinez/getty images
Oregon Ducks quarterback and Heisman Trophy winer Marcus Mariota won't be back at Oregon next season. He has decided to enter the NFL draft. Mariota announced Wednesday on the school's website that he would forgo his senior season.
"After meeting with my family I have decided to forgo my final year of eligibility and apply for the 2015 NFL draft. My four years at the University of Oregon have been an awesome experience. I cannot thank Coach Kelly, Coach Helfrich, Coach Frost, the rest of the Oregon coaches and the support staff enough for molding me as a person, player and student-athlete.
The support I received from the university, the city of Eugene and Duck fans has been tremendous. I will always remember the great times and support I received. Once a Duck always a Duck. I will miss being with my teammates. Being a part of this team was something special that I will always treasure."
Mariota is projected to be a top draft pick in this year's NFL Draft.
More From 600 ESPN El Paso