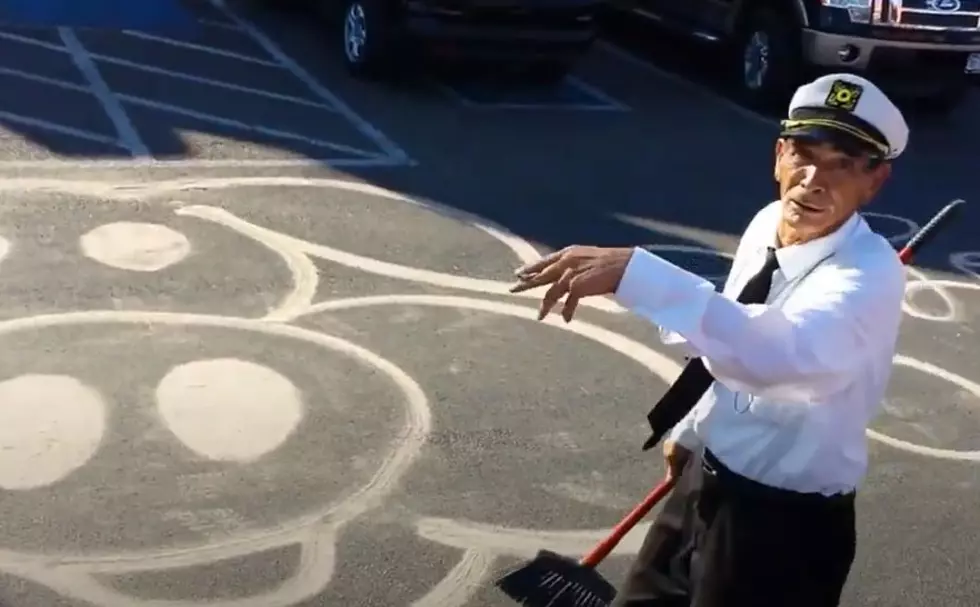 Missing a Great Man "The Sandman" Who Styled the El Paso Streets
via Elena Zermeno YouTube
There is a man a ton of El Pasoans miss seeing around on the El Paso streets making art. Unfortunately, the El Paso streets have been a bit dull lately since his passing in 2019.
Now that is a huge hint and should be a dead giveaway as to who I am referring to. If you guessed "The Sandman" then you guessed correctly.
But you got to admit Alberto Avila also known as "The Sandman" was a brilliant artist. The Sandman was a man who used nature in his art on the streets of El Paso.
For example, if you're barely hearing about the late Coronado Sandman, he was the one who created a picture by using sand. Just watch Elena Zermeno's YouTube video of the late Coronado Sandman below.
Alberto Avila formed the shape of a pig's face out of the sand just outside the Mexican restaurant Carnitas Queretaro. Plus, he even painted a special message which was a birthday shout-out to Liz besides a sand cake.
The only tools he needs to create his masterpieces are sand, a broom, and a dustpan. The late Alberto Avila didn't really have any limitations since he could draw a picture of anything really.
He didn't only show his work off in El Paso, Texas when he was around. He also decorated the streets in California as you will see in Sam Zermeno's YouTube video below.
Sam Zermeno's YouTube video is a compilation of videos of Alberto Avila doing what he does best. But I know I am not alone when I say I miss seeing his lovely artistic ways of how he incorporated sand in his artwork.
But people in El Paso who did spot him out and about just had to pause what they were doing to watch him do his thing. It was neat to see how he worked and the way he put a picture together with his three tools.
If only one of his relatives could keep up the tradition and decorate the streets in El Paso.
11 Franklin Delano Roosevelt Quotes That Will Give You Hope
More From 600 ESPN El Paso