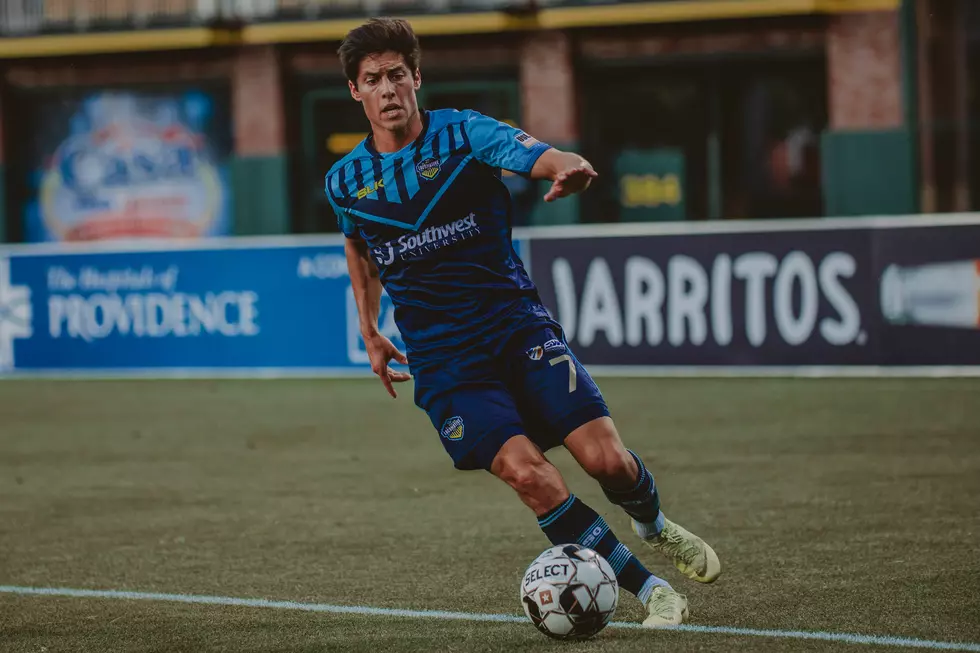 Locomotive Stall and Eliminated from U.S. Open Cup
El Paso Locomotive FC.
The El Paso Locomotive FC were eliminated from the Lamar Hunt U.S. Open Cup Wednesday night losing to the Forward Madison FC by the score of 3-0 at Southwest University Park. The Locomotive who took to the field of play with various modifications to their traditional starting eleven simply failed to fire and be a factor over 90 minutes of play.
The local team was only able to impose their home field advantage for the first 15 minutes of play against the team from Wisconsin who participates in a division beneath that of the one El Paso competes in. Madison would score in the 19 minute of play to open up the scoring line. The second goal would come less than 10 minutes later, in the 26th minute of play. There would be little to no reaction from El Paso for the remainder of the first half.
To start the 2nd half Locomotive head coach Mark Lowry would bring on forward Jerome Kiesewetter substituting him for midfielder Calvin Rezende to hopefully give the team some spark. That didn't come to be. There was not enough opportunities up in the opposing goalbox for Kiesewetter to be factor. An offensive minded double substitution in the 62nd minute would not help things either. The only thing that came out of that would be a circumstantial 3rd goal in the 76th minute for the visiting team that would seal the Locos fate in the midweek competition.
With all of the changes in the starting lineup that needed to be done keeping in mind that the Locos have a pending league match this Saturday at home versus Sacramento, Mark Lowry commented in his post match remarks that his team came out "flat". Lowry stated, "I think that goes with making so many changes. I can blame myself for that, I can sit down and think about perhaps, maybe I should have done something different. It's a no win situation, if I play the 11 that have been playing the most then we might sacrifice that Sacramento game because of that and because there is no way these guys can do 3 games in 6 days."
As it is the head coach for the team from the 915 expressed dissatisfaction that players like Richie Ryan, Jerome Kiesewetter and Omar Salgado had to see as much action as they did on Wednesday night.
Up next for the Locomotive will be that league match versus Sacramento Republic FC Saturday night at Southwest University Park. Sacramento is currently in 9th place in the Western Conference Standings with 14 points only 4 positions ahead of the Locomotive and in the playoff zone. Kickoff is scheduled for 7:30pm MST.
More From 600 ESPN El Paso