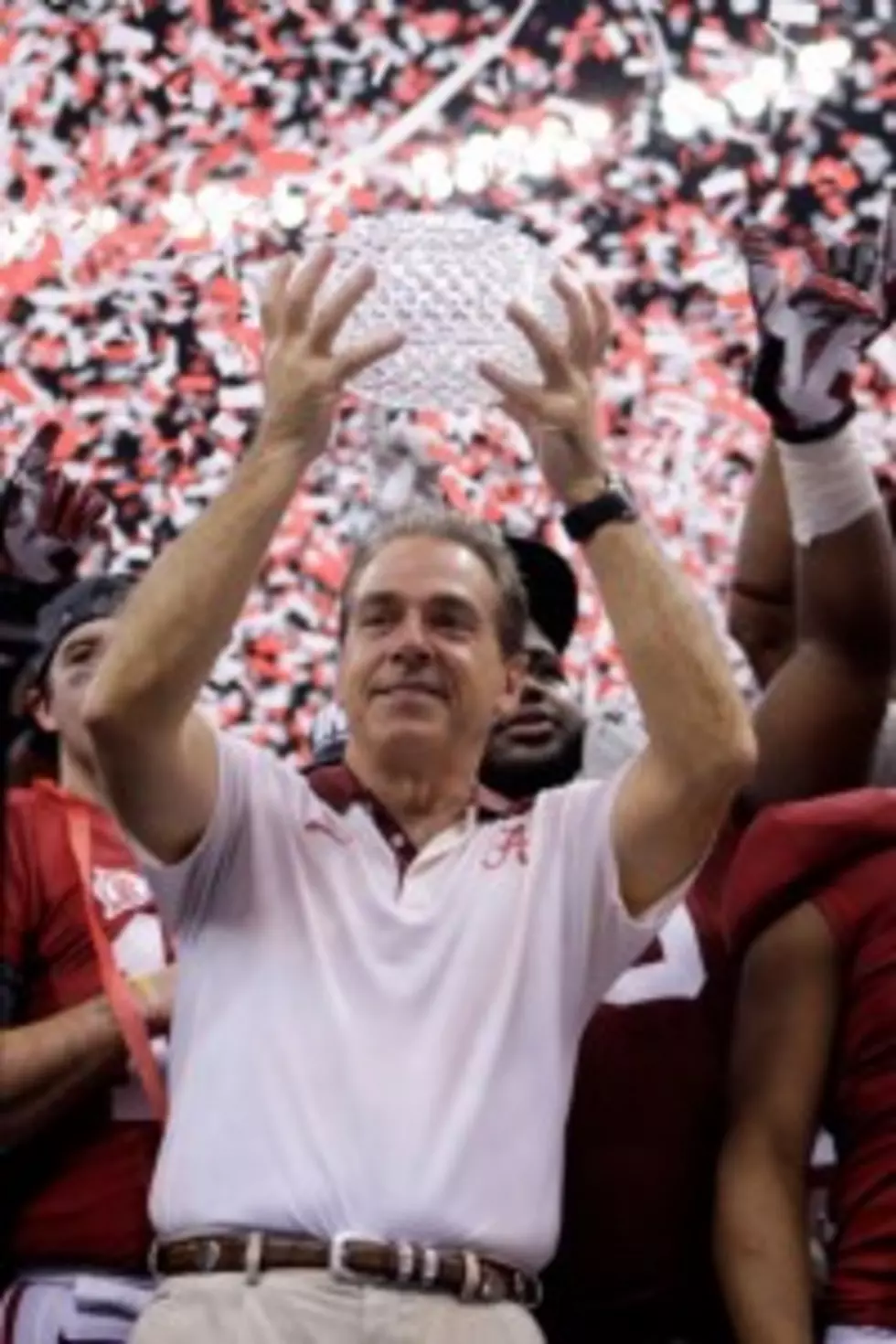 Like it or not, Alabama is the National Champion
In the two plus months since LSU and Alabama played the 'game of the century' I've heard it all; Alabama couldn't even beat LSU at home.  Alabama didn't even win their own conference.  Heck, Alabama didn't even win their own division (that was also LSU).
When all the complex software and algorithm's settled, the BCS picked LSU and Alabama to play again for the national championship.  Oklahoma State fans and BCS haters protested en masse.  'We don't want to see a rematch,' they said.  They both have great defenses, but let's see an explosive offense like Oklahoma State try their luck against that staunch SEC defense was another popular battle cry.  Those complaints, of course, fell on deaf ears, but it made for interesting discussion.
Alabama took the field on Monday night with one goal in mind, to eliminate all doubt who should be the national champion.  There was some talk that rogue AP voters would give their vote to LSU or Oklahoma State if Alabama won a squeaker.
The Crimson Tide eliminated all doubt with a dominating defensive performance that will talked about for years.  For the first time in the BCS era, a team was held scoreless in the championship game.  In their 21-0 shutout, Bama held LSU to under 100 yards.  The Tigers were only able to muster five first downs, and didn't cross midfield until the fourth quarter.
Despite the outcome, there will be unsatisfied fans.  There will be a portion of the population unconvinced that the BCS got it right.  College football might be headed toward a playoff or 'plus one,' but until that day arrives the BCS is the system we have.
This game was not an all timer nor did it have any compelling drama, but like it or not, Alabama is the undisputed champion of college football.