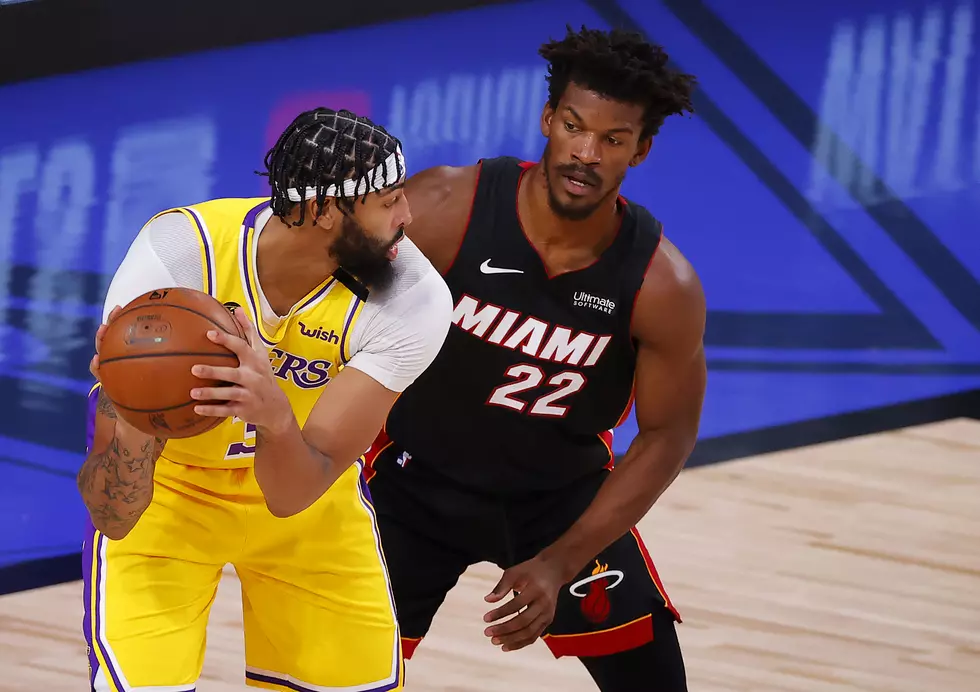 Lakers Blow-Out the Heat, Anthony Davis on Fire
Kevin C. Cox/Getty Images
The Miami Heat started the game sending a double-team at Anthony Davis, but it didn't take long to discover that there wasn't much they could do to slow down the Los Angeles Lakers' superstar big man. In his NBA Finals debut, an animated Davis dominated, scoring 34 points, grabbing 9 rebounds, and blocking 3 shots to help the Lakers crush the Heat 116-98 on Wednesday and take Game 1 of the NBA Finals in Lake Buena Vista, Florida.
"It's easy for AD," Lakers power forward Markieff Morris said when asked about Davis' first Finals game. "Like I've been saying since I got on this team, honestly, if you ask me ... we got LeBron [James], but I think he's the best player in the world.
Davis' Finals debut performance is surpassed only by some all-time greats. Since the NBA-ABA merger (1976-77), only Allen Iverson (48 points), Kevin Durant (36 points), and Michael Jordan (36 points) have scored more points than Davis in their first Finals game.
While the Heat -- who watched Goran Dragic (plantar fascia), Jimmy Butler (ankle), and Bam Adebayo (shoulder) all sustain injuries -- scored only 30 points during that Lakers' blitz, Davis scored 23 of his points in that span.
Enter your number to get our free mobile app
10 Towns Out-of-Staters Can't Pronounce
More From 600 ESPN El Paso