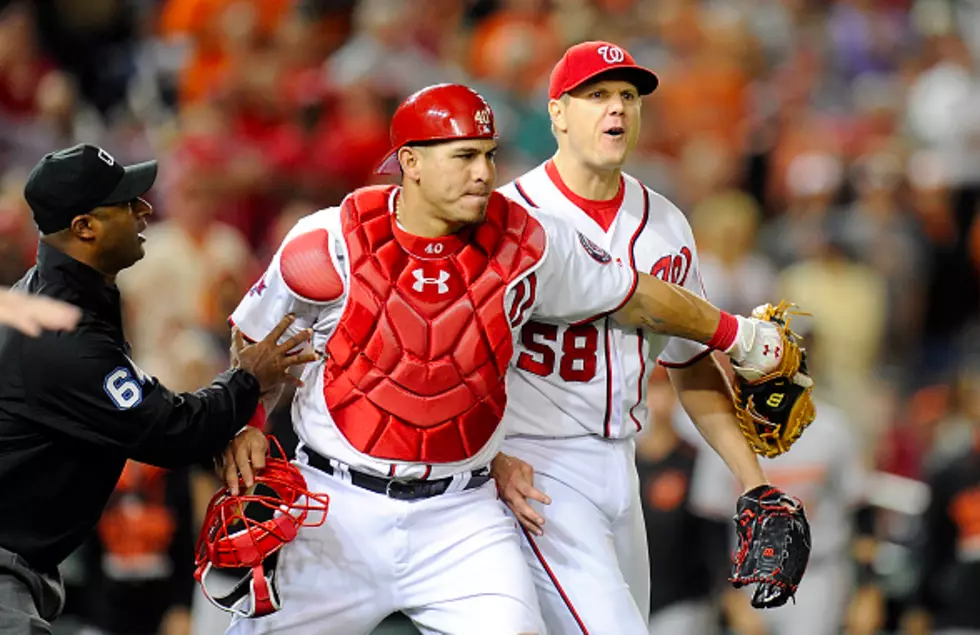 Jonathan Papelbon Gets Suspended for the Rest of the Season
getty images
After getting into a fight with his teammate Bryce Harper, Washington Nationals pitcher Jonathan Papelbon has been suspended for four games.
Here's the statement from Nationals General Manager Mike Rizzo:
"The behavior exhibited by Papelbon yesteray is not acceptable. That is not at all in line with the way our players are expected to conduct themselves, and the Nationals organization will not tolerate it in any way."
Papelbon has also elected to drop his appeal of a suspension issued by Major League Baseball because of his actions in a game on Wednesday against Baltimore when he hit Manny Machado. That suspension was for three games and if you add the four games the Nationals just game him ... it ends his season.
More From 600 ESPN El Paso