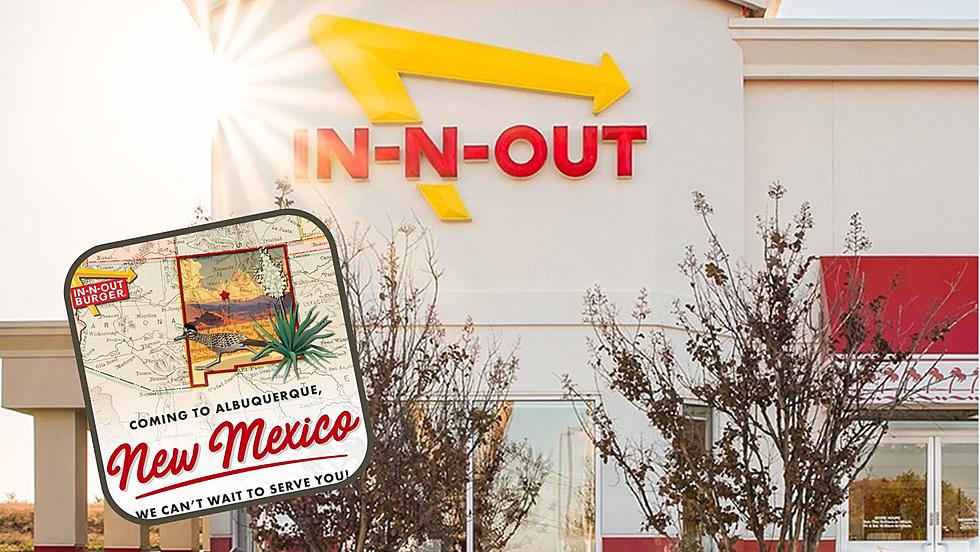 ​​In-N-Out Burger Announces New Mexico Debut by 2027
Courtesy: In-N-Out
One of America's most beloved burger chains is gearing up for a grand entrance in the Land of Enchantment – New Mexico! 
That's right, In-N-Out Burger is bringing its mouthwatering burgers to Albuquerque, NM, by 2027, and although I'm a little upset that it's not El Paso, I'm fine with a four hour road trip to grab a burger!
The burger giant's president and owner, Lynsi Snyder, said in a news release: 
"We can't wait to have smiling associates serving customers quality burgers, fries, and shakes in such a unique, beautiful state."
The burger chain made the announcement on their social media accounts and many locals were excited to hear the news, but a lot of El Pasoans asked the question, "WHY NOT US?!"
In-N-Out Burger officials didn't really give an exact location on where they would be opening their doors, but they did say that the burger chain is set to open by 2027.
The burger chain also mentioned in a news release that they hope to expand their burger empire to other New Mexican cities in the years to come.
Now the real question is: Will they be adding green Chile to their menu??
Breaking Bad Store ALBQ
More From 600 ESPN El Paso