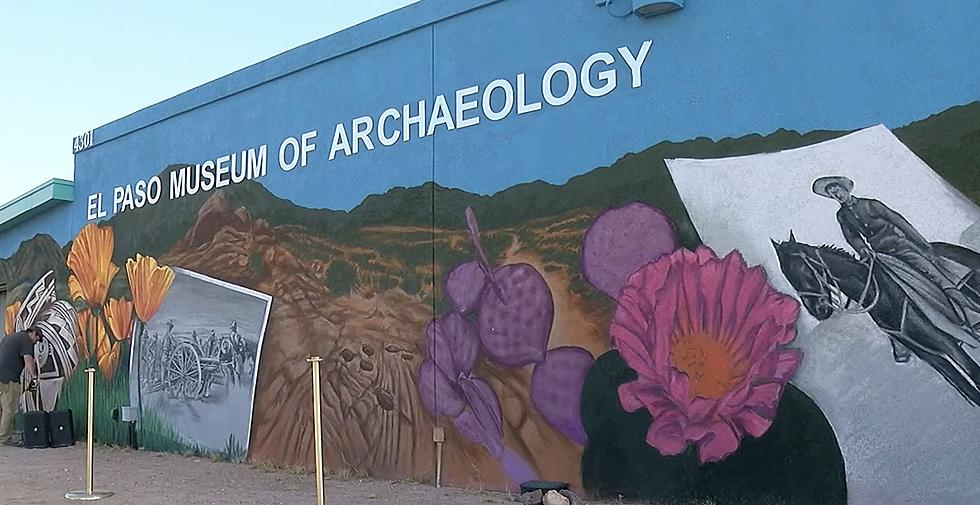 Castner Range Celebrates El Paso's History With Colorful New Mural
IL
There's a new mural in town and this one is celebrating the beauty of Castner Range National Monument.
Earlier this month a new mural was unveiled at the El Paso Museum of Archeology. The mural was painted by local artist Jesus "CIMI" Alvarado who is well known for his amazing mural art that is painted all across El Paso.
The mural is a tribute to the recently designated Castner Range and it is located on the Museum of Archaeology exterior wall.
According to officials, the mural was made possible with help from the Frontera Land Alliance and El Paso Community Foundation.
Castner Range was designated as a national monument back on March 21, 2023 by President Joe Biden.
This new mural is a tribute to Castner Range and it tells the story of Castner as well as the people of El Paso.
If you'd like to check out the new mural you can! It is located outside of the El Paso Museum of Archeology, 4301 Woodrow Bean Transmountain Dr.
Castner Range
More From 600 ESPN El Paso