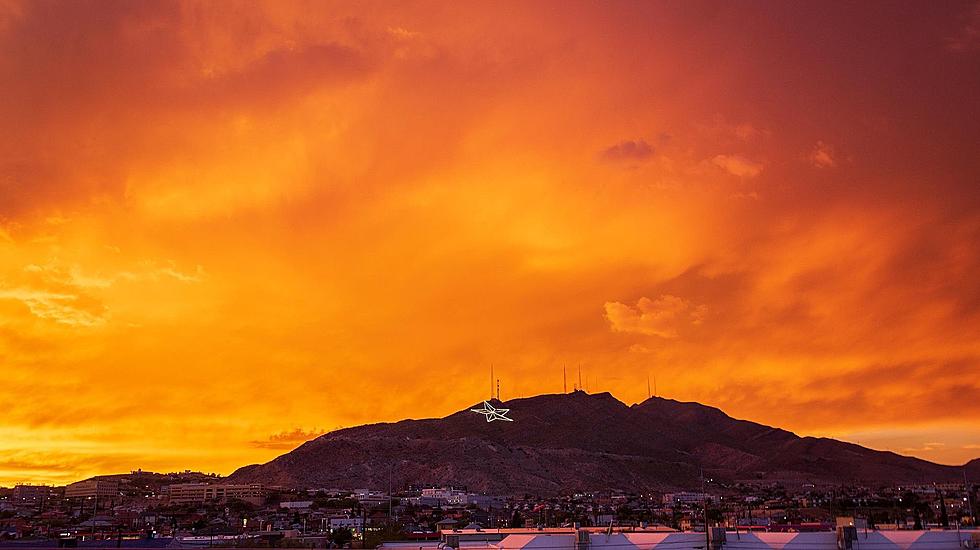 El Paso Star on the Mountain Getting Major Upgrade
Miguel Vigil
El Paso's iconic star on the mountain is going to get a $300,000 upgrade.
The star, which was first installed in 1940, will soon be fitted with new, more high-tech bulbs that will be sturdier and more weather-resistant.
Also, the star is going "smart". The new bulbs will be able to change colors, animate, and even be programmed to do a "light show" like those Christmas lights people synchronize to music.
We've seen the star in different colors before.
Up until now, every time a new color was added workers would have to physically go up the mountain and put colored tape on each individual bulb.
Let's say the star was going to be red. The red tape would have to be applied then when they wanted the star to go back to normal, they'd have to remove the red tape, piece by piece, from each bulb.
Enter your number to get our free mobile app
According to Code Lumen, the company that's doing the work, the customization possibilities will be endless.
If it's St. Patrick's Day, the star can go green for just that day…and all with one person pushing a button on a controller or even a smartphone. One of the founders of Code Lumen gives an example: on Miner game nights you could have the star illuminated with orange and blue that matches the Miner colors.
The lights could alternate or even "dance" about…all, again, at the fingertips of someone who doesn't have to be anywhere near the star, or El Paso, for that matter.
We won't have to wait long to see the new, improved star in action.
Code Lumen says they'll have the project completed "in the fall" sometime. Could we enjoy a pumpkin orange star by Halloween?
Chances are we might!
KEEP READING: Get answers to 51 of the most frequently asked weather questions...
More From 600 ESPN El Paso