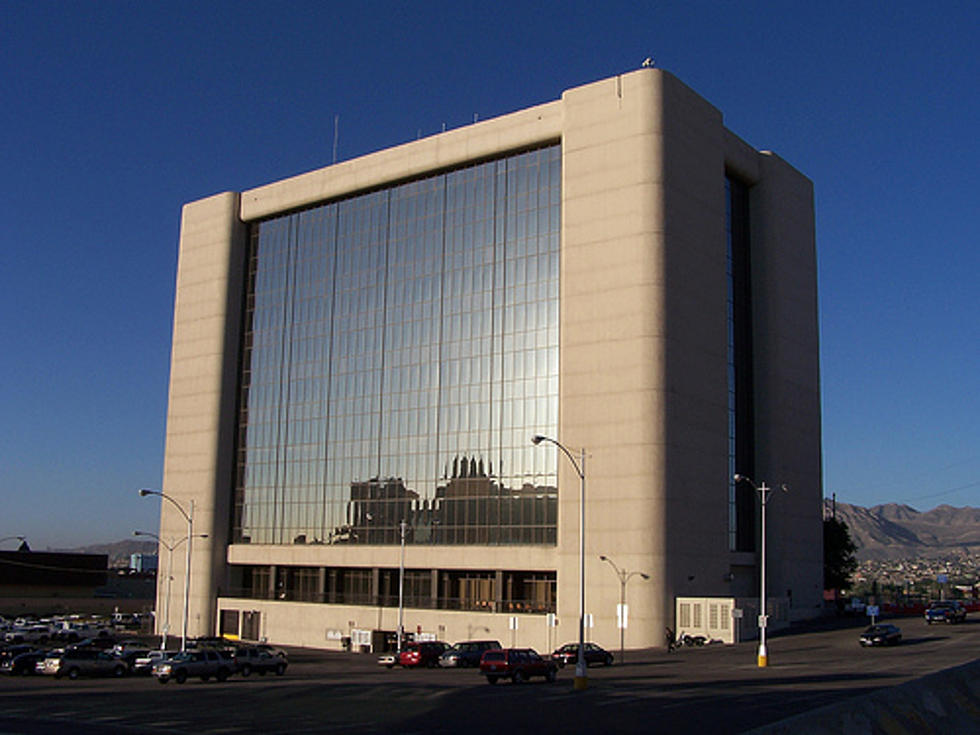 How Would You Like To Own A Piece Of El Paso City Hall?
El Paso City Hall and Insights Museum is the likely sight of the downtown ballpark.
There are so many cool prizes you can win by listening to the radio: CDs, concert tickets, T-shirts, bumper stickers, sports tickets, memorabilia, food certificates, etc. But there are few opportunities to win something that you can't find anywhere. When I thought about what would be the coolest prize to win on the radio, one thing immediately came to mind...a piece of City Hall!
We took a record number of phone calls over the last eight months since the ballpark/City Hall topic dominated El Paso conversation. A former city mayor and other dignitaries did everything they could to stop the City Hall demolition, but public vote chose the ballpark instead. On Sunday morning, April 15th, City Hall came down in a matter of seconds. Since then, cleanup crews have been taking all of the remains to the city landfill in Clint. However, I was able to make some phone calls and secure 12 pieces of what's left of City Hall. Now, you will have the rare opportunity to own a piece of El Paso history!
Beginning today on "Twitter Tuesday," 600 ESPN El Paso listeners will have two ways to add this one-of-a-kind piece of El Paso memorabilia to your collection. First, you can tweet us the craziest thing you would do to win part of City Hall. If you're the lucky one chosen, you will come to the 600 ESPN El Paso studios and deliver on your promise during Sportstalk. The other way to win is to complete the 1st ever "Sportstalk Scavenger Hunt." The first three people who successfully deliver all the items we request will each get a piece of City Hall. The "Sportstalk Scavenger Hunt" will consist of six different tasks:
The front page of the El Paso Times or El Diario dated Monday, April 15th.
A photo with a employee of Mountain Star Sports taken at their office (123 W. Mills, Ste 500).
A mayoral sign (could be any mayoral candidate).
A photo with KVIA's Rick Cabrera (you must dust your hair with flour or something similar to replicate Cabrera's look when he reported live at the demolition).
A baseball signed by Stephanie Townsend Allala.
A video of you giving money to a panhandler.
We will only be rewarding pieces of City Hall to the first three people that complete the scavenger hunt. Each piece of City Hall will be accompanied by a Letter of Authenticity signed by 600 ESPN El Paso Operations Manager Kevin Vargas and Jordan-Hunt Joint Ventures Project Manager Raymond Smith.
More From 600 ESPN El Paso