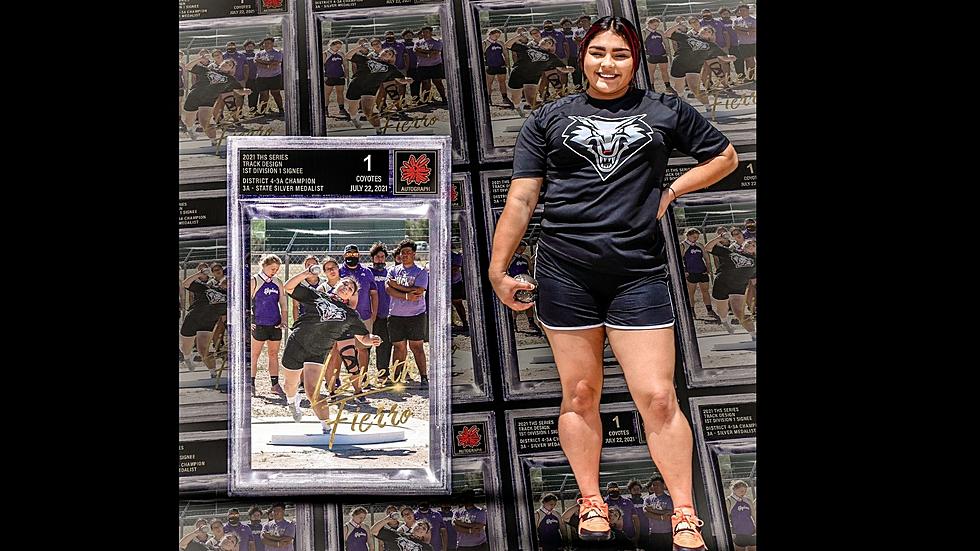 First Tornillo Athlete to Sign a D-1 Scholarship Signs with UTEP
The Tornillo Coyotes via Twitter
Big news for a girl from a small town. Tornillo, Texas has not had an athlete sign a D-1 scholarship until now.
Lizbeth Fierro will be signing with the UTEP Track team to continue her track career. According to a trading card created and shared by Tornillo athletics, Fierro is a district 4-3A champion and a 3A state silver medalist.
The Tornillo Coyotes tweeted out the trading card to announce that Fierro will be signing with UTEP at 10 am on, Thursday, July 22nd inside the Tornillo high school library.
While it is always special to see El Paso athletes go on to a college career with their athletic abilities, Tornillo is celebrating a little harder due to this being the first athlete to sign a D-1 scholarship. It is even more exciting for the community that Fierro is signing locally with UTEP.
Enter your number to get our free mobile app
UTEP has an amazing track team from what I have seen on other sports outlets, including our own 600 ESPN El Paso. Steve Kaplowitz is always keeping track of how amazing UTEP track is!
Now a former Tornillo Coyote will be able to represent the small town with some big talent.
We here at Townsquare Media El Paso are always looking to help support local businesses and community members, so we are happy to congratulate Fierro on her next adventure at UTEP!
1989 WWF TV Taping in El Paso
More From 600 ESPN El Paso