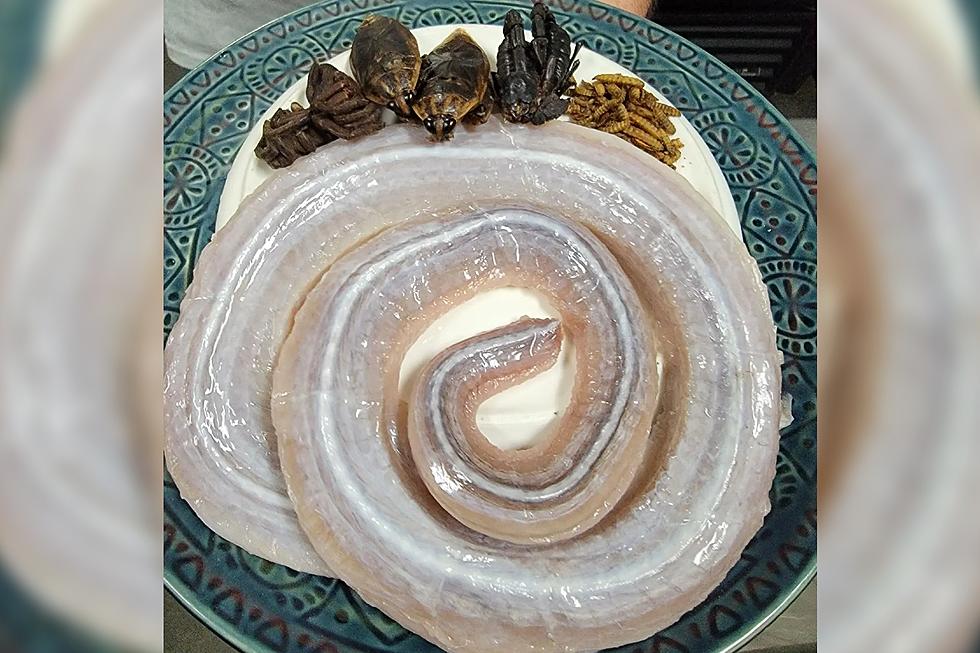 The Taco Shop Has New Exotic Selections for Those Brave Enough to Try
The Taco Shop via Facebook
Everyone loves tacos, right? They're delicious and if I were to have a last meal, it would probably be tacos al pastor.
El Paso takes great pride in having delicious tacos, and now, a local taco shop is offering a new selection of exotic tacos. What kind? Well feast your eyes on this:
The Taco Shop, located at 1920 N. Zaragoza, has announced new meat specials that start next week. We may be in April still, but I don't think this is an April Fool's joke!
Enter your number to get our free mobile app
The exotic meat consists of rattlesnake, which I think is the white spiral thing:
I think I've mentioned that snakes terrify me, but seeing this snake in this state- I'm not so scared of it.
Then there's a Zebra Tarantula, which I believe is what is at the top left:
Note the spider legs!
They're also offering the Giant Water Bug as a selection:
Well, why do they look kind of adorable?!
Then, there's Asian Forest Scorpion. which scares me more than anything on this plate!
And finally, the larvae is the last meat we see n this plate.
The Taco Shop offered no other type of information- but I think the picture kind of speaks for itself!
However, while the comments section is filled with many mixed emotions, I feel like we shouldn't be that surprised! I'm sure in many different parts of the world, and deep in the rancho in Mexico, snake, scorpion and spiders aren't all that out of the norm to put in a taco! I've definitely heard that snake isn't so bad- and I have to admit, I'm a bit curious to try these kind of tacos. Except for the scorpion, that still scares me!
El Paso Funeral Museum Hearse & Car Show
More From 600 ESPN El Paso