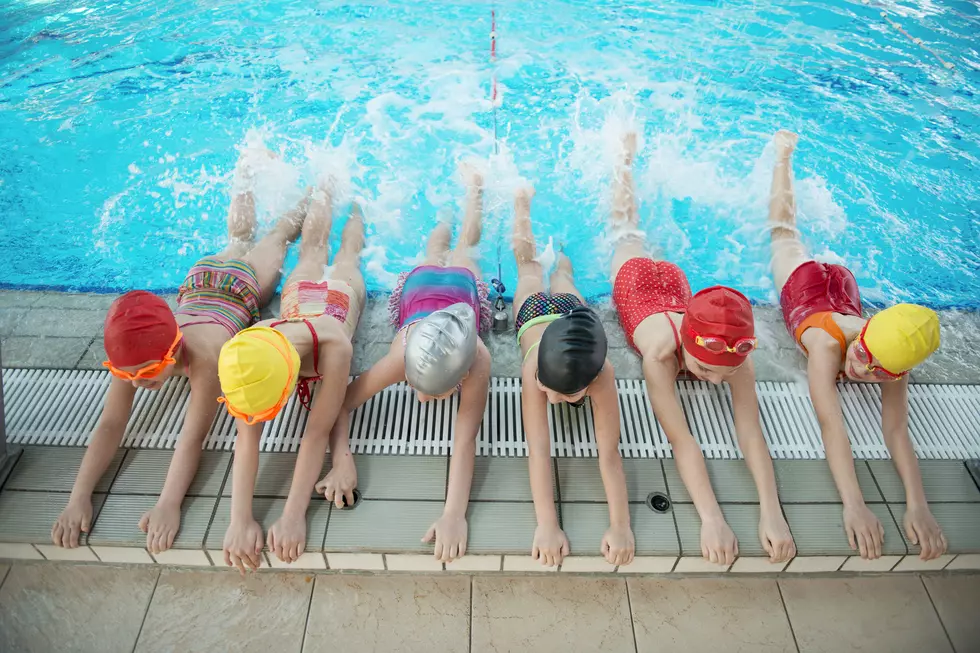 Enroll Your Kiddos In Gus And Goldie's Swim League
FS-Stock
The City of El Paso Parks & Recreation will not be offering Gus & Goldie swim lessons this summer but they are registering kiddos for the Gus & Goldie Summer Public Swim League Program. The fee for registration is $43 for residents and $53 for nonresidents. The Summer Public Swim League is open for kids ages 6 – 18 years old.
The Gus & Goldie Summer Swim League Program will be at these Aquatic Facilities:
• William Cowan
• Westside Natatorium
• Armijo Aquatic Center
• Hawkins Aquatic Center
• Pat O'Rourke Aquatic Center
When you go to register your beasties you'll need a copy of these documents in order to get your kids signed up:
• Driver's license with current address
• Child's Birth Certificate
• Parent/Participant Acknowledgement Form
• COVID-19 Waiver and Release
• Parent or Guardian must be present to register their child (no exceptions). The Parks and Rec will not accept a letter of
authority.
• Receipt from the FY21 Parent Class
There will be a mandatory swim pre-test and your kids will have to be able to swim the length of the pool, which is 25 yards, without stopping or needing any help to do so. Parks and Rec says this is a safety factor during practices and possible meets.
You can find out more about the FY21 parent class by clicking here. Parks and Rec officials say that swim meets have not yet been approved by El Paso's health authority and it is subject to approval. For more information about the league you can call (915) 212-2352.
CHECK IT OUT: Here Are the 77 Most '70s Things About 1977
More From 600 ESPN El Paso