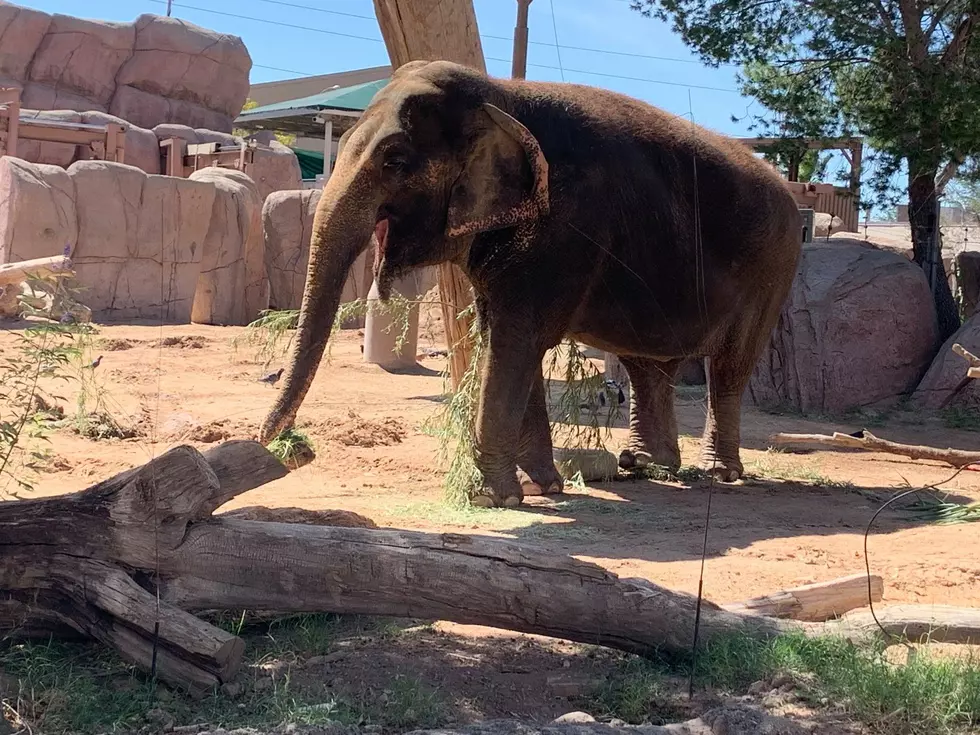 El Paso Zoo Invites Community to Honor Juno the Elephant
Photo courtesy of City of El Paso, Municipal Government Facebook
The El Paso Zoo Society has been in mourning since the loss of Juno the elephant's passing last month. Juno, the beloved 53-year-old Asian elephant, died after a more than 4-year battle with a rare occurrence of breast cancer, officials announced at the time.
Now, the El Paso Zoo and Botanical Gardens along with the El Paso Zoo Society are inviting the community to join them as they celebrate the life of Juno. On Saturday, April 10th, the community is invited to wear pink as they visit the Zoo in Juno's honor. Guests will be able to write a special message just outside of Juno's exhibit.
Juno was diagnosed with breast cancer back in 2016 and she underwent a series of chemotherapy treatments. Back in November Juno underwent surgery to remove a malignant tumor. Unfortunately the cancer returned and spread incredibly fast.
Enter your number to get our free mobile app
Juno came to the El Paso Zoo in 2003, and leaves behind Savannah- the Zoo's other beloved elephant.  Officials said that they will be in contact with other zoological groups to do what they can to get Savannah a new companion.
Juno will be terribly missed by staff and faithful zoo patrons. I know one of my favorite events was the elephant festival the El Paso Zoo would host every year. The celebration was a weekend long event where both Asian elephants were celebrated for the beautiful creatures that they are!
To find out more about the celebration of life being held for Juno, check out the video below. The El Paso Zoo opens at 9 A.M. on Saturday and will accept their last admission at 4 P.M. and the Zoo closes at 5 P.M.
More From 600 ESPN El Paso