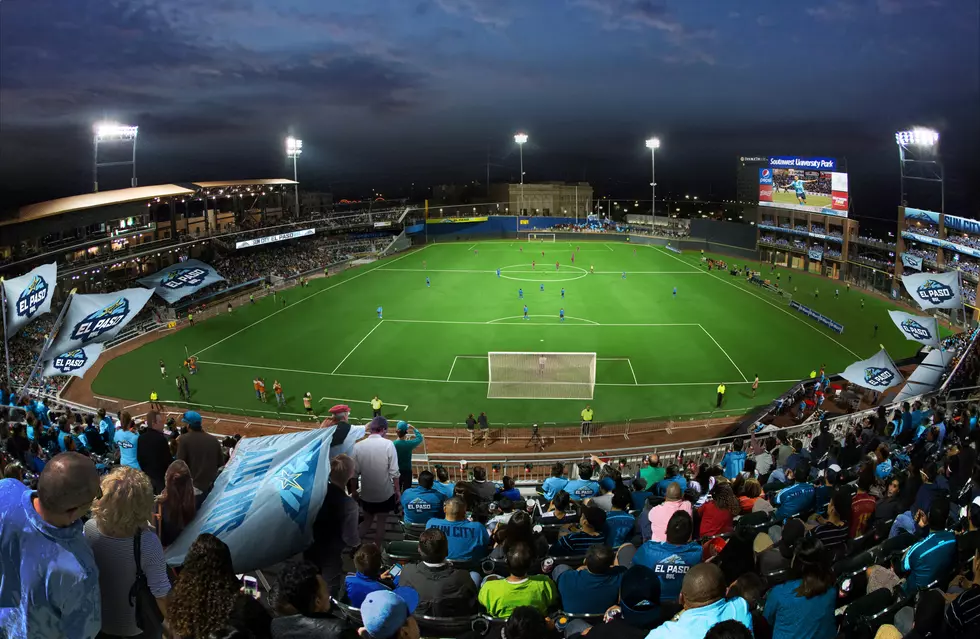 El Paso USL Announces Five Finalists for Team Name
El Paso USL.
The team name for the new El Paso USL franchise is down to five finalists. They are:
• Estrellas (stars)
• Lagartos (alligators)
• Locomotive
• Stars
• Tejanos
Beginning now through July 17th, fans can vote for their favorite team name online at www.elpasousl.com/nametheteam. Alan Ledford, President of MountainStar Sports Group said the fun part was narrowing down all of the submissions to five. "We had a lot of fun reviewing the list of names submitted by El Paso USL fans," Ledford said. "There was certainly a great deal of thought put into the submissions, and the region's passion for soccer was definitely evident. Based on the feedback we received, we know our local fans are quite creative, but that tradition is equally important to them."
El Paso USL GM Andrew Forrest said that timing could not be better for the Name the Team Finalists. "This is definitely an exciting time to be an El Paso soccer fan," Forrest explained. "It's been thrilling to follow the unpredictable World Cup matches with local soccer supporter groups and fans. It is really rewarding to witness the enthusiasm for El Paso USL. We look forward to announcing the official team name, along with all the other design elements."
The final team name selected will dictate the team's colors, crest, uniforms, and mascot. The team name announcement will come later this year and it will include the team's colors and crest. Uniforms and mascot reveals will be scheduled subsequently.
Looking closer at the names, Tejanos is already being used by El Paso Community College's men's sports teams, and I doubt MountainStar would consider using it. The Stars are the nickname for Dallas' NHL team and that is also probably ruled out. Estrella is a possibility, but I do not expect that name to be selected, unless it involves a major corporate sponsorship with Estrella Jalisco beer.
Personally, my favorite choice is locomotive, since the team could come out to the sounds of a locomotive engine while fans dance to the late 90s Quad City DJ's hit, "C'Mon N' Ride It (The Train)." However, my odds are on Lagartos as the new name and it would be a nice tribute to the live alligators that once patrolled downtown El Paso. I can also see a cool mascot coming from the name. Interestingly enough, Desert Gators was a finalist for El Paso's Triple-A baseball team, but it lost out to the Chihuahuas. MountainStar Sports Group did have a Desert Gators "What If" night for the baseball team a few seasons ago.
More From 600 ESPN El Paso