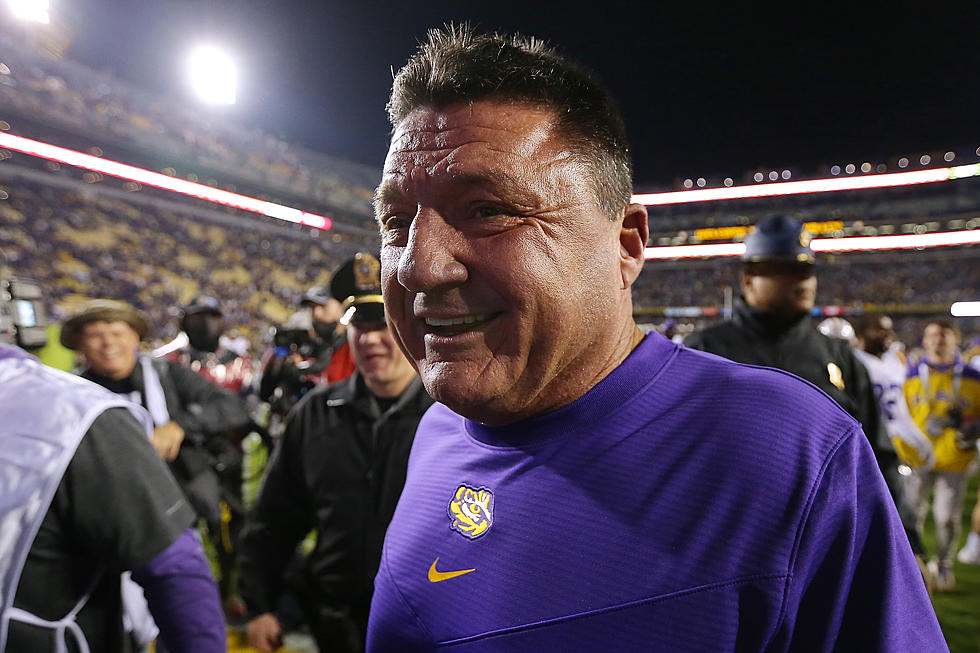 Former LSU Coach Ed Orgeron is Engaged, Check Out The Ring He Gave Fiance [PHOTO]
Getty Images
Congratulations to former LSU Football Coach Ed Orgeron.
Coach O recently Tweeted a few photos of he and fiance, Brandy Nicole, and you can see that the former LSU coach "put a ring on it".
For the past several months we have seen Coach O and Brandy Nicole in various public settings, well now they are moving closer to marriage.
The National Championship-winning coach who guided LSU to perhaps the best season ever in college football looks happy as he is set to begin the next journey in his life.
Orgeron took a year off from coaching and it will be interesting to see if he explores any new options as he moves forward in his relationship with his fiance.
We wish them the best and hope that the two are happy.
Check out the size of the diamond Coach O gave his fiance. I assume the buyout he got from LSU has paid dividends.
Here's the Tweet of Coach O announcing that he is now engaged.
7 Reasons Why We Think Everyone Should Live in Louisiana
More From 600 ESPN El Paso