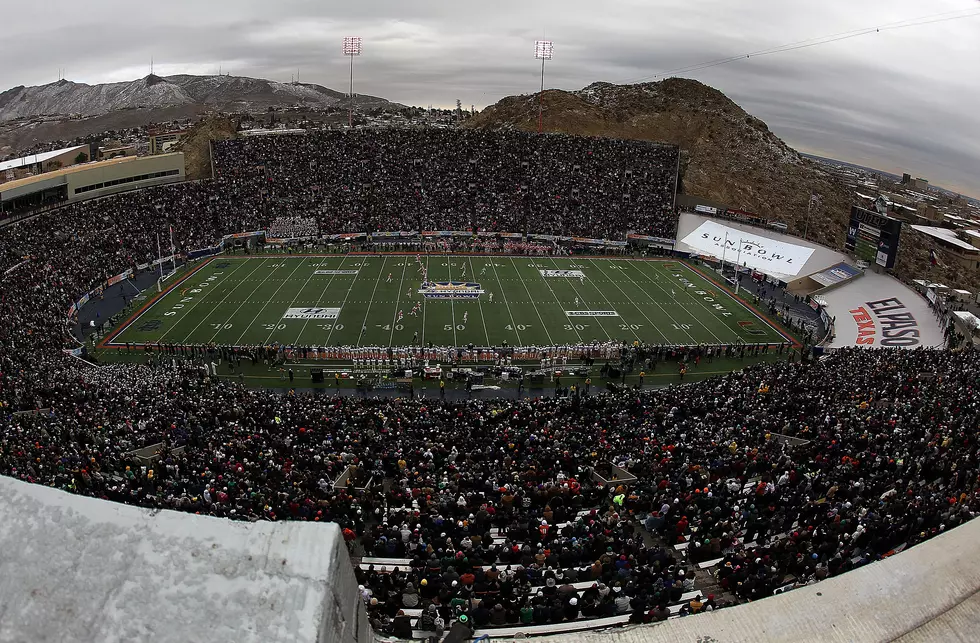 Could New Mexico & NM State Play Home Football Games at the Sun Bowl?
Getty Images
Earlier this week, the Mountain West released the league model for the upcoming season, featuring an eight-conference schedule plus two non-conference opponents and a start date set for Sept. 26. This complicates things for the college football season in the area.
The conference said Wednesday's decision was "designed to allow additional time to monitor ongoing developments related to the status of the COVID-19 virus, continue all necessary preparations for the potential return to competition and retain the opportunity for student-athletes to participate in their respective sports."
Geoff Grammar of the Albuquerque Journal reported on Thursday that Gov. Michelle Lujan Grisham still doesn't want New Mexico or NM State playing fall sports, despite applauding the New Mexico United soccer for their efforts to continue to play the season with proper safety protocols. Lujan Grisham had previously asked both universities to suspend fall contact sports on July 21.
Of course, Lujan Grisham doesn't have the authority to decide the fate of both universities. It's ultimately up to the New Mexico Board of Regents to cancel or suspend football this fall. However, there are several in-state orders that make playing football a difficult task for the fall. New Mexico implemented a state-wide 14-day quarantine period for anyone traveling into the state, with the only exception being essential workers or for a medical reason. This makes hosting football games at New Mexico or NM State nearly impossible.
If New Mexico and NM State still want to play a football season as planned but can't host any games based on the state's orders, both universities might have to look toward an alternate site to host games. Being a sub-four hour drive from Albuquerque and a 45-minute commute from Las Cruces, it seems like the Sun Bowl could be the ideal choice to play some home football games. The NM State-New Mexico game is set for Sept. 19 (recently, it was rumored to be moved to Aug. 29) yet, the new Mountain West start date makes that impossible. If they were to try to move it to a different date, maybe we could see the Lobs face the Aggies in the Sun Bowl if they aren't allowed to host any games. If Texas allows its college football stadiums to host fans this season, the Sun Bowl can open itself up to Lobos and Aggies fans in the area as well.
Meanwhile, the UTEP schedule is being thrown off with the changes in the Mountain West too. The Nevada game (originally set for Sept. 12) has been removed from both teams' schedules and the Miners might actually move up their game against Texas to Sept. 12, as reported by Brian Davis of the Austin American Statesman. That would leave the Miners two open weeks—Sept. 5 and Sept. 19—where they could schedule potential replacement teams. An FCS opponent could cost the Miners upward of six-figures but it could work to the team's benefit as a tune-up game.
More From 600 ESPN El Paso