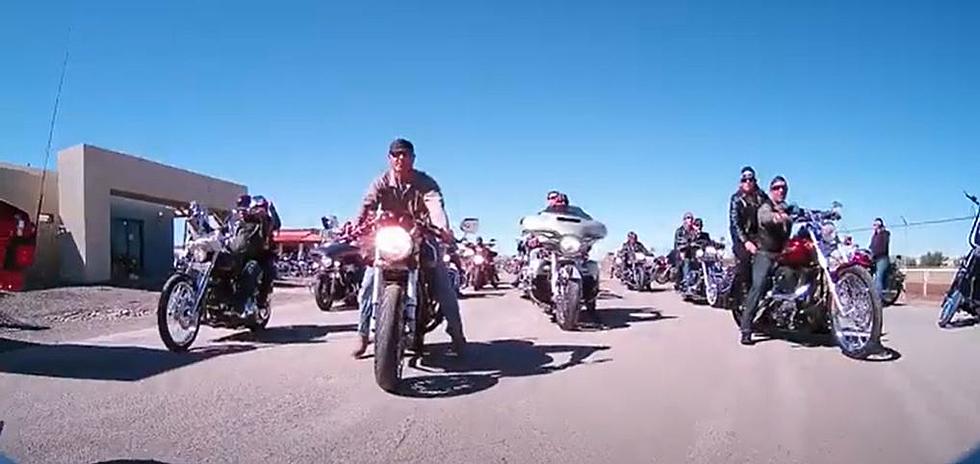 Check Out These Cool Motorcycle Groups For El Paso Bikers
Photo, Pete Elptx/YouTube
There's a special camaraderie among bikers and that "brothers of the open road" thing is real.
Hitting the road on a beautiful day, alone or with your special somebody, and a few friends is great. Rolling along together, watching each others back and exploring new or familiar places is the best way to spend a day off.
Whether you go on a small road trip, a long range ride or just bar hop around town, riding is a blast.
While it is fun to do alone, riding with others is lots of fun too and there are several riding groups all over the Borderland. If you want to find new riding buddies or just coordinate with the ones you have, here are a few groups you can join.
The El Paso HOG Chapter. HOG stands for Harley Owners Group and they do rides pretty much weekly, usually starting at Barnett Harley Davidson.
To view their calendar and/or join, click here,  Visit them on Facebook here.
The El Paso Motorcycle Coalition.
No matter what you ride, you're welcome with these folks. They're a great way to keep up with biker oriented, charity events, swap meets and motorcycle related political activities, like this one.
Click here to actually take that survey.
The Coalition also organizes the annual Toy Run and Motorcycle Parade.
You can also keep track of local rides with El Paso Motorcycle Rides And Events and Las Cruces area bikers have Las Cruces Motorcycle Rides and Events..
If you already have enough riding buddies, but need somewhere to go, here are a few of my favorite rides.
There are also a few social media groups dedicated to buying and selling motorcycles, parts and accessories.
El Paso Bikers Love To Show Off Their Awesome Motorcycles
El Paso Bikers Showing Off Their Motorcycles
More From 600 ESPN El Paso