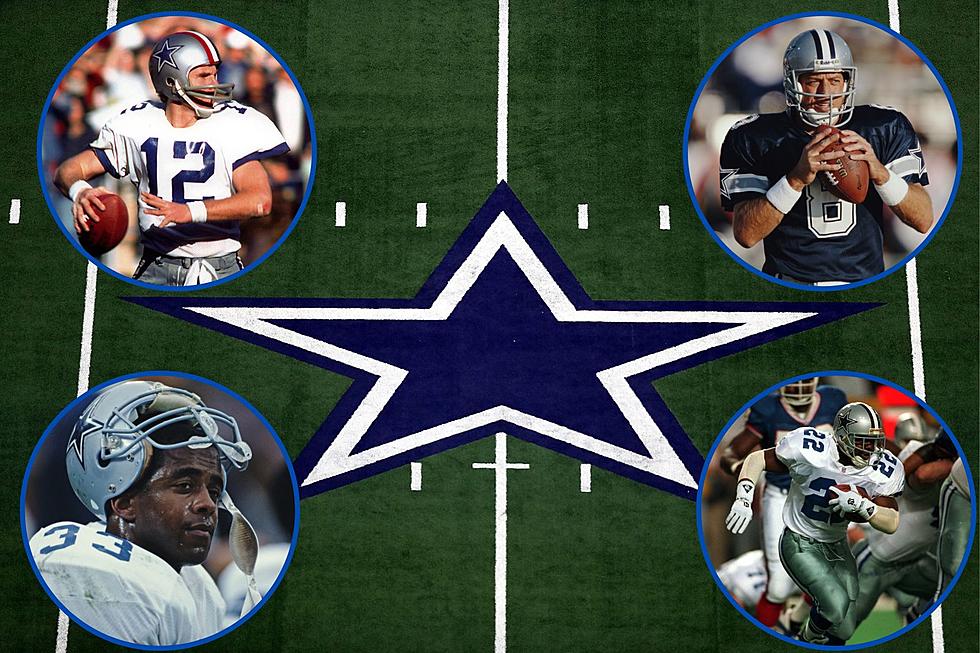 Take a Look At The 15 Best Draft Picks in Dallas Cowboys History
Photo: Wikipedia Commons/Getty Images/Canva
The NFL draft has come and gone with the Dallas Cowboys picking up a handful of prospective stars including first-round pick Mazi Smith. Whether or not he will become one of the best picks by the Cowboys is up in the air. But, looking back over the history of the NFL draft, the boys from Dallas have picked some of the best players ever.
When I think about the best picks in the history of the Dallas Cowboys, obviously the triplets (Troy Aikman, Michael Irvin, and Emmitt Smith) come to mind. But since coming into the league in 1960, the boys have not only had some great picks in the draft but have produced arguably some of the best players in the history of the NFL.
Take a look at the best draft picks ever by the Dallas Cowboys, in no particular order.
LOOK: Best Players Ever Drafted By The Dallas Cowboys
As you can see, most of these picks have ended up in the Pro Football Hall of Fame. The only one out of this bunch not to make it will probably be Ezekiel Elliott. I'm pretty confident that Martin, Frederick, Witten, and Woodson will end up there as well.
READ MORE: 15 Inventions Since The Dallas Cowboys Last Won The Super Bowl
Looking at this list, it occurred to me that while Jerry Jones has had his fair share of good picks, historically, the best picks ever were prior to him taking over the team. Just thought I'd point that out.
In any case, historically speaking, the Dallas Cowboys have produced some of the greatest football players in the history of the NFL.
LOOK: 11 of the Greatest Pass Rushers in Dallas Cowboys History
More From 600 ESPN El Paso